Foods organized like Pantone colors is the most oddly satisfying Instagram account ever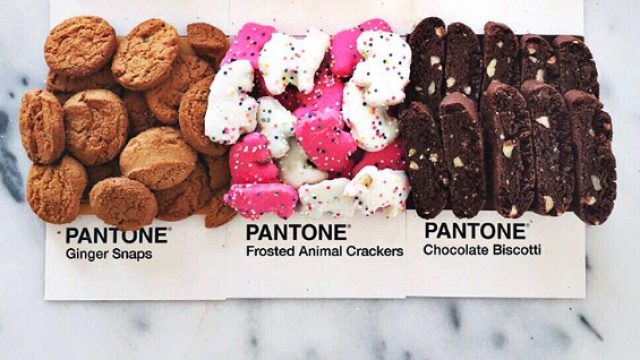 While Pantone began as a color language, it has totally taken over the world, and Pantone holds a space in our hearts (and in our closets!). So when we came across this AMAZING Instagram loaded with food pantone posts, we were freaking the eff out, because, well, what's more beautiful than our favorite foods with a flawless backdrop?! Instagrammer and master of the food Pantone Lucy Litman is making our lives right now — and is also making us pretty darn hungry.
Here are some of our faves!
1. This pretty toast
2. These lil' snacks
3. These root veggies
4. And these toasts
5. These baby onions
6. These gorgeous tomatoes
7. This pasta
8. These heath foods
9. And health drinks
10. These s'mores
11. These yummy treats
https://www.instagram.com/p/BKntYhtgLDg