Food stamps saved my life. The Trump administration wants to eliminate them.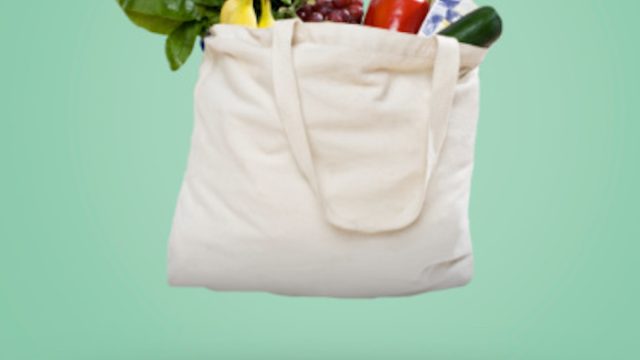 2014 was a tough year. It started off with an incredible job opportunity, but I only felt apprehension over it. I wasn't sleeping, my appetite was erratic — sometimes starving myself and other times binging — and I had abandoned self-care completely. I wasn't even showering regularly. I'd have panic attacks daily and was constantly anxious. When my thoughts turned to suicide, it was time to get help.
I had to leave my lucrative job — cutting my household income by more than half. The uncertainty over my family's finances only made my recovery more difficult. We'd have to choose between seeing my therapist and psychiatrist twice a week or paying our home's basic bills. Money was tight, and there wasn't much relief in sight.
It wasn't until a family member suggested that I apply for Supplemental Nutrition Assistance Program (SNAP) — also known as food stamps — that I found some much needed help.
Through the program, my family was guaranteed funds that we could use to buy groceries. If nothing else, my children would not go hungry, and that was an incredible gift at a time when I felt the most hopeless.
Things got better. My doctors and I found a treatment plan that helped my mental illness. My husband left the comfort of a job that he'd held for a decade so he could be closer to home and ultimately make more money. We struggled and saved and cut costs until we got to a good place — not as comfortable as we were before, but able to care for our household without outside help. We no longer needed food stamps, so after nearly a year of assistance, we were able to get off the program.
It felt like a victory, but I will forever be grateful that SNAP was available for my family — and I will never feel ashamed for needing it when I did.
That's why the news of the Trump administration's plans to gut SNAP felt like such a personal attack against families like mine who need it so desperately.
Since its inauguration, the administration has planned to cut social programs such as Medicaid so the proposed alteration to the SNAP program shouldn't come as a surprise. However, it's the way they intend to change the program that is the most insulting to those who need this crucial support system.
The administration supports a change in the program that will impact any household that receives more than $90 a month in aid — a whopping 81% of all recipients. The change will remove the recipients' rights to use their SNAP aid however they see fit, and instead, the government will send them monthly rations limited to foods like peanut butter, cereal, canned goods, or dried beans.
Called America's Harvest Box, this replacement removes access to fresh fruit and vegetables, dairy products, and meat — all essential food items for growing families. Mick Mulvaney, the Director for the Office of Management and Budget, praised the idea as a "Blue Apron-type program" during a February 12th press briefing, but it's anything but.
There's a stigma associated with those who need government assistance. We're seen as leeches — too lazy or shameless to go out and make our own way in the world.
But the truth is that these programs save lives.
They offer families an opportunity for normalcy. Whether they are needed because of a life-altering event (as was my case) or because of the seemingly endless cycle of poverty, these programs are life-sustaining.
Ultimately, no matter what our reasons are for needing them, it's our inalienable right to have access to these necessities. And receiving them shouldn't come with a side of shame.
The grocery industry and anti-hunger advocates object to this proposal, and society as a whole needs to take a stand and say that we will not allow the most vulnerable among us to suffer. No one should have to worry where their next meal is coming from when we have the power and resources to help.