Flying in a $21,000 first-class airline seat is even more classy than we could imagine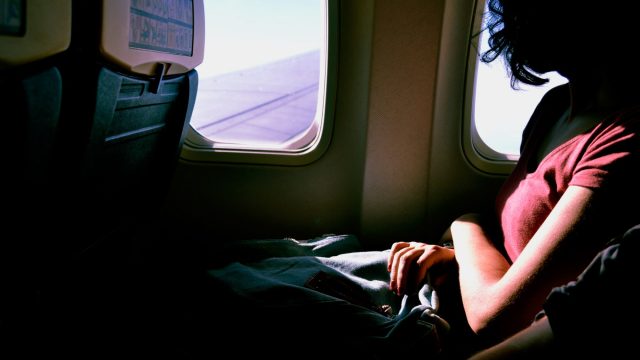 Until we start to rub elbows with people like this uber fortunate guy who landed in a $21,000 first-class airline seat, we'll have no choice but to continue living vicariously through him and all of the other lucky peeps who can clearly afford to help us pay off credit card debt (but sadly, probably won't).
So, moving on to these insanely posh travel accommodations and the man who actually experienced them IRL.  According to The Daily Mail, vlogger and filmmaker Casey Neistat received a seat upgrade while on an Emirates Airlines flight from Dubai to New York.  He was so impressed by what he referred to as "one of the greatest days of my life" that he filmed the 14-hour trip and shared the clip on YouTube.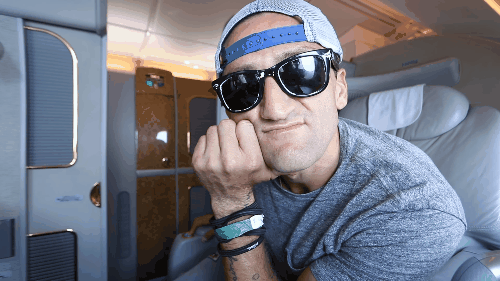 Not even 10 seconds into Neistat's video and we've already had to pick our jaws up from the floor because apparently, crazy shit like this goes down when there's a bazillion dollars on a tricked out airplane.
Peep the leg room, y'all: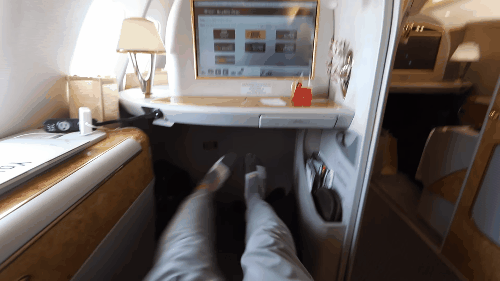 And the menu: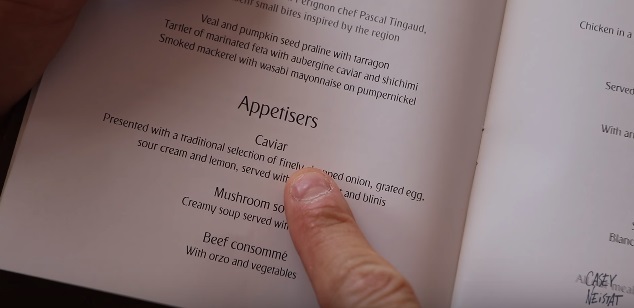 Oh, and the complimentary PJs because this is how you roll when you fly first-class deluxe: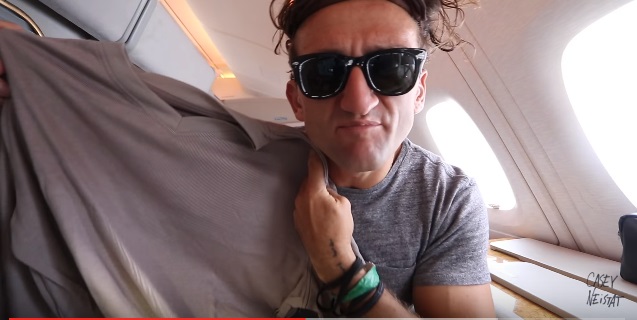 Showering at 43,000 feet? NBD, except YES, IT'S TOTALLY A BIG DEAL.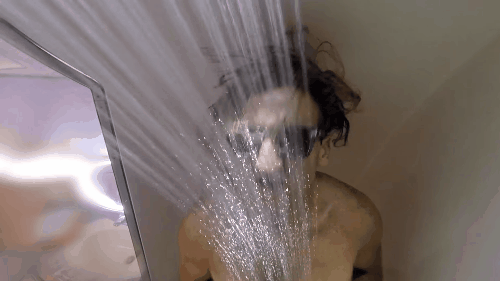 OK, so we have to stop here because the envy is tew much right now. Here's the full video:
https://www.youtube.com/watch?v=84WIaK3bl_s?feature=oembed
SIGH. This level of luxury is ri-damn-diculous. Maybe it's us, but if this doesn't completely help you get over your fear of flying, we don't know what will.