Science just uncovered one very good reason to buy yourself a bouquet of flowers today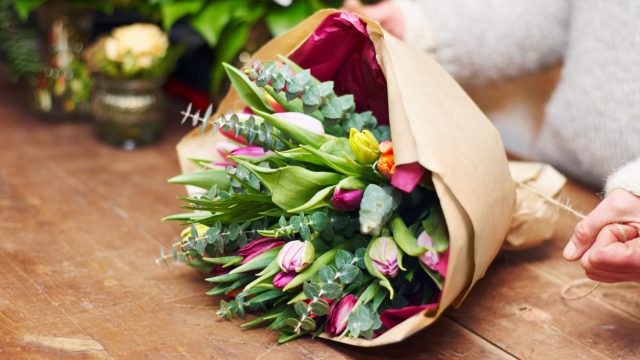 No matter what your circumstances are (and how much you love your life) stress is something we all have to deal with. This is true for women especially: research has shown that about one in four women report feeling stressed multiple times per day. But what if there were an easy and inexpensive way to bring those stress levels down? Well, according to a new study, having flowers in your house can help keep your stress under control. Who knew it was that simple?
The study, conducted by a researcher at the University of North Florida, involved 170 women who answered questions about their perceived stress over the course of two months. The women were given flowers, a candle, or nothing at all, framed as a thank-you gift, and the women who received the flowers showed a significantly lower level of perceived stress by the end of the study.
These findings seem kind of obvious—who doesn't love getting flowers? But even buying them for yourself can still have a huge impact on your happiness, and they don't need to be fancy; just something pretty that you like and will make you smile every time you look at them.
Study author Dr. Erin Largo-Wight set out to investigate the "health by design" and "healthy people in healthy places" research trend that has been sweeping the social sciences for the last few years. She noted that "indoor nature contact, such as flowers, represents an innovative public health solution to stress and stress-related health issues."
She continued,
"Adding flowers to reduce stress does not require tremendous effort to generate a meaningful effect. When life seems to be in a constant state of frenzy, flowers can provide us with a much-needed moment of calm."
So how can you make these findings work in your own life? That's simple: Next time you're at the grocery store, grab yourself a bouquet of flowers and put them in a room where you spend a lot of time. You might be surprised by how much they impact your mood.
Stress is hard. Life is hard. Being a person is hard. So why not show yourself some love with flowers? There's never been a better excuse to treat yourself.