Floss Gloss dropped a new emerald green color, and we're ready to rock it in the tropics
Our favorite bad gals of nail polish, Floss Gloss, just released a gorgeous green shade that we need posthaste! The latest addition to the line is Night Palm, a deep and lush green inspired by "palm trees against the night sky."
The emerald creme polish is opaque and #verdant AF. It's basically all you need for the Resort '17 season. So many folks defer to bright corals and whites for beach vacays, but this dark green is an unexpected vacation vibe for a trip to a tropical jungle paradise!
It just so happens that the shade goes great with the 2017 Pantone color of the Year, Greenery. (Try pairing Night Palm with some of these Greenery-inspired eye looks.)
We are so ready for a vacation.
Until now, Floss Gloss' green representation was Con Limon, a neon hue, and Glowstar, a pale pastel shade. Night Palm rounds out the selection, and you can now buy all three online for $22.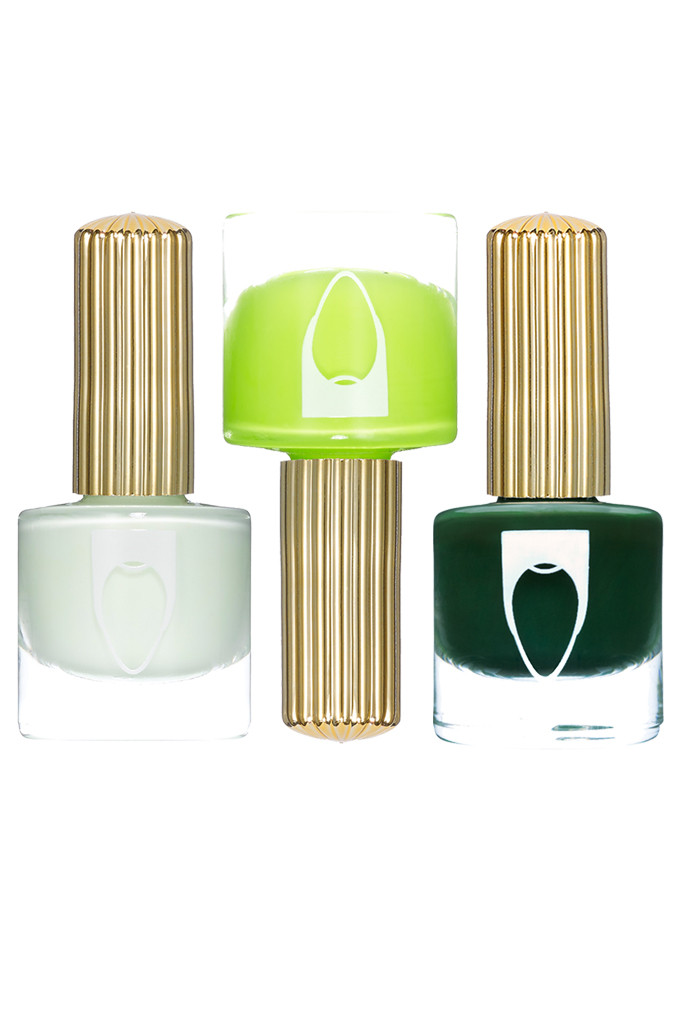 Floss Gloss says they're "down for hella chlorophyll!" and so are we, ladies! In true DIY fashion, the brand's founders Aretha and Janine photographed and modeled their own product for promo purposes.
Dang, Janine's nails are just so perfect.
The lookbook was shot in Miami, land of tropical after-hours camp.
Like all Floss Gloss polishes, this baby is cruelty-free and 7 free! (That means no Dibutyl Phthalate (DBP), Toluene, Formaldehyde, Formaldehyde Resin, Camphor, Triphenyl Phosphate/TPHP or Xylene!!!) Just another reason to love this badass brand.
Buy Night Palm from Floss Gloss starting today for $8!