Floss Gloss came out with the coolest shirt for all of us who are obsessed with our nails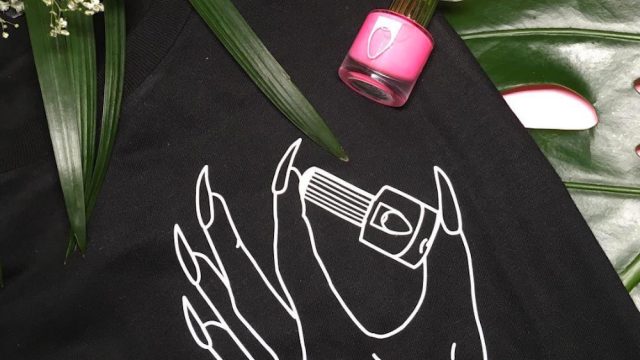 The Floss Gloss boss broads have blessed us with a fly new tee for the nail-obsessed. The fitted black t-shirt features the Hand of Floss Gloss illustration in white on the front (above the heart, because nail is life), and the Floss Gloss text logo on the back.
If you don't know the inspiring story of the Floss Gloss founders, Aretha and Janine, check out our recent interview with the beauty impresarios.
The hem of the shirt is elongated so you can tuck it into your sexy high-waisted jeans, or let it drape over some leggings-as-pants because everyone knows that the Floss Gloss girl is a rebel without a f*ck.
The shirt's made of a bougie-sounding Supima cotton and MicroModal eco-fiber blend fit for a bad bish. The shirts are made in the USA and heat pressed in California, so you can feel good about your carbon footprint and stuff.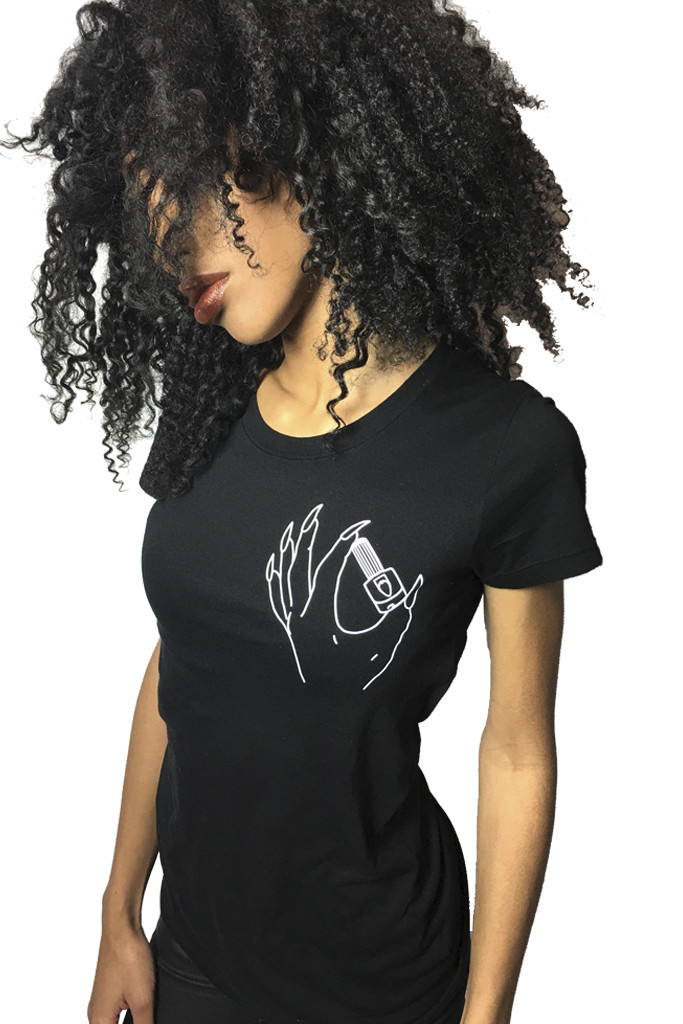 Plus, in anything-but-basic black, the tee matches all of the dozens of wild colors in the Floss Gloss collection.
Be sure to cop this top to show the world that you're a flossy boss. On sale for $32 (marked down from $38), there are limited quantities available, so you'll want to snatch one up now, or gift one to your manicurist or the nailista in your life.
And if you're not already on it, follow @flossgloss for crazy claw shots, peeks at their super creative lookbooks, lifestyle snaps, and the occasional snake pic.
Grab your HAND OF FLOSS GLOSS FITTED TEE, $32, on flossgloss.com!