Flirt Cosmetics released a new collection that reminds us of old-school mood lipsticks
Not everything from the '90s deserves a comeback. We certainly don't miss our brick phones, scratched CDs, and low-rise jeans. (Who did those look good on, like seriously?) However, Flirt Cosmetics is bringing back another old-school beauty trend we almost forgot all about — mood lipstick.
We were more than happy to see the return of chokers, silky, luxe slip dresses, and miniature backpacks, and now we've welcomed a few '90s beauty trends with open arms. Yes to the glosses, no to the over tweezed brows. With mood lipstick back on the market, our inner childhood is screaming with joy.
Flirt Cosmetics' new Lip pHetish Lipsticks come in three colors.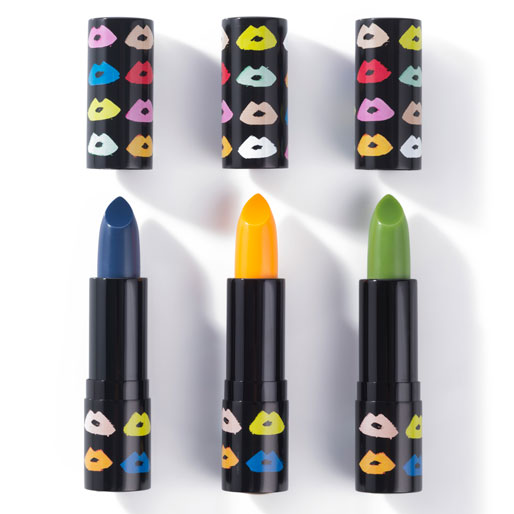 High pHever, a blue that turns berry
https://www.instagram.com/p/BQi8FyGhU9V
On pHire, a yellow that turns coral-peach
https://www.instagram.com/p/BQmKZ7xDAyj
and Super pHresh, a green that turns pink
https://www.instagram.com/p/BQh-w0dBZIf
Hate to be a bubble burster, but these mood lippies actually don't react to your mood at all. They react to the pH on your lips to give the cool color-changing effect.
While the Lip pHetish lipsticks are nostalgic in the best way possible, they've gotten a bit of an upgrade since the last time we tried them. Flirt's version is infused with vitamin E, sunflower, and rosemary extracts to hydrate our lips.
https://www.instagram.com/p/BQefMJzgNQR
The shades appear slightly different on different skin tones but we'd definitely still classify them as universally flattering. The formula is long lasting, smudge-proof, and smooch-proof.
We're loving the creative moment happening in beauty — we've got more than our fair share of nude lippies, thank you very much. Head to FlirtCosmetics.com to shop the Lip pHetish colors, priced at 18 bucks each.