Lipstick hoarders, brace yourselves: Flirt Cosmetics is launching their lip ombré kit tomorrow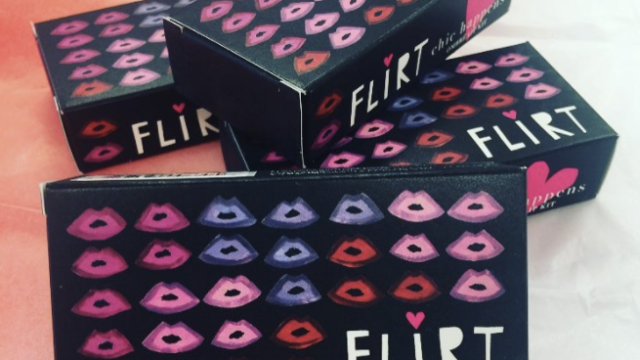 We are beyond ready for our fierce-as-hell spring and summer beauty looks, and we are going to need LOTS of vibrant lipstick to choose from — so keep 'em coming! Flirt Cosmetics is launching their ombré lip kit tomorrow, and we can't wait to add it to our collection. Their brand ambassador is none other than baddest bitch on the block, Amber Rose, and we can't think of a cooler person to help Flirt launch their unique and bold new lip kit!
While many of the lip kits out there generally include a lipstick and matching liner, Flirt adds a unique touch by giving theirs an ombré focus. Plus, every product we've seen come our way from Flirt has been incredibly innovative, fun and creative, so we can rest assured that this lip kit will be the same in that regard. There are four kits to choose from, so you'll be able to get just the right shade for yourself!
https://www.instagram.com/p/BSoLZPAD4zN
The shade duos are: Meme Lover, a pale pink gloss and russet brown lipstick; Neo-Femme, a hot pink gloss and dark plum lipstick; No Shame, a neutral beige gloss and chocolate brown lipstick; and Stay All Day, a true red gloss and burgundy lipstick. Here's a little peek at what the products look like via Perez Hilton.
https://www.instagram.com/p/BSs1hJIDTX2
The gloss was formulated to be long-lasting and non-sticky, so you don't have to worry about your perfect summer hair getting caught on your lips — isn't that just the worst? Ombré lips are having a moment, and we are thrilled that there's one more product around to make our lives just a little easier while keeping us looking absolutely beautiful.
https://www.instagram.com/p/BSntQd3ju3T
The gloss and lipsticks complement each other perfectly, taking the guesswork out of doing it yourself.
https://www.instagram.com/p/BSpNccpDcHa
Head on over the Flirt Cosmetics tomorrow and pick one out just for you! And who among us doesn't want to look as glamorous and carefree as Amber Rose? Those lips are serious summer goalz!