7 flawless TV series from 2016 that you seriously need to watch if you haven't yet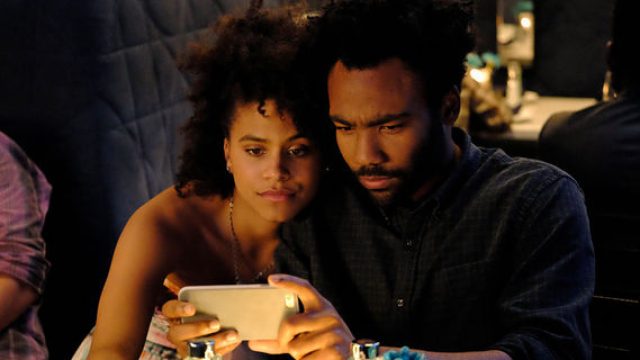 2016 has taken a lot from us, but it also gave us some of the most original and innovative TV shows to have ever graced our screens. Thanks to the willingness of digital streaming services and cable networks to take risks on more nontraditional shows, we no longer have to rely on mainstream network television for our small screen entertainment. What we are finally seeing in TV is the inclusion of a variety of different voices that rarely get the chance to be heard. And it's obviously paying off. Before the year ends, make sure you catch up on all this good television, because we have a feeling that next year, we are gonna get even more.
FXX's You're the Worst  
https://www.youtube.com/watch?v=a-tu8EjbSf8?feature=oembed
Season 3 of the atypical romantic comedy about two toxic individuals taking a stab at lovemanaged to get weirder, darker and better. This season addressed its heaviest themes to date, such as death, abortion, and PSTD. It's technically a comedy so you will still laugh from time to time.
Netflix's Chewing Gum 
https://www.youtube.com/watch?v=G0rYz8xO9E8?feature=oembed
This incredibly charming British show about a 24-year-old virgin trying to have sex is definitely this year's sleeper hit. From the brilliant mind of Michaela Coel, we seriously don't know how this show wasn't one of the most buzzed about shows of the year. It's on Netflix, so get your binge on!
FX's Atlanta 
https://www.youtube.com/watch?v=gQdE1-T90VI?feature=oembed
The genre breaking dark comedy by Donald Glover is everything we didn't know we needed from a television show. The show's plot of two cousins trying to make it in the Atlanta hip-hop scene seems innocuous, but don't be fooled. This show is not for the feint of heart. You will scream, cry, cringe and laugh all at the same time. In our humble opinion, it's one of the greatest TV shows ever created.
HBO's Insecure 
https://www.youtube.com/watch?v=TMwjmHYqOZo?feature=oembed
One of comedy's most distinct voices, Issa Rae, finally debuted her show this year on HBO. Based on the popular webseries, The "Misadventures of Awkward Black Girl," Insecure, follows the lives and struggles of two best friends living in L.A. The show is for all of us who are still trying to figure it out.
FX's The Americans 
https://www.youtube.com/watch?v=W2mwR-CNInQ?feature=oembed
Even though The Americans is considered one of the best shows on television, it wasn't until this year that it was nominated for an Emmy for best drama series. The show is about a family of undercover Russian spies during the Cold War. Technically a period piece, but in light of this week's news of Russia interfering with our presidential elections, the show just became super topical.
Netflix's Stranger Things 
https://www.youtube.com/watch?v=b9EkMc79ZSU?feature=oembed
(We all watched this in one sitting, right?) The '80s-inspired sci-fi show featuring the most talented young actors in a minute was the most binge-able show of the year. Viewers all around the world were captivated by a small town in Indiana searching for a 12-year-old boy named Will. And of course, the most badass protagonist of the year, Eleven.
TBS' Full Frontal with Samantha Bee  
https://www.youtube.com/watch?v=AuGjK0kYBOc?feature=oembed
Let's all take a moment and thank the TV gods for bestowing this much needed political comedy show during the most inconceivable year in American modern history. The weekly late-night show debuted in February and has been keeping us sane ever since.