This Affordable Pedicure Kit Includes Toe Wax Strips and Clean Nail Polish
Searching for the perfect pedicure kit? Look no further. Two of our favorite brands, Flamingo and tenoverten, have teamed up to launch a kit that includes everything you could ever need for your best at-home pedicure yet. The Flamingo x tenoverten summer pedicure kit includes nail polish, a razor, nail polish remover, moisturizing lotion, and post-wax cloths, and toe wax strips. Yeah, the brands went there.
Toe hair is seen as taboo within the female community, but it really shouldn't be. How many of us have ever plucked a few hairs before we've slipped on our favorite sandals? And whether you choose to remove your body hair or not, it's always nice to know that your needs are being catered to and seen by brands. Flamingo's done a great job at normalizing female body hair and de-stigmatizing our choice to keep or shave it off. The company's wax strips are perfectly sized for toes, and its razor comes in a limited edition shade that has grippable handles that prevent in-shower slipping.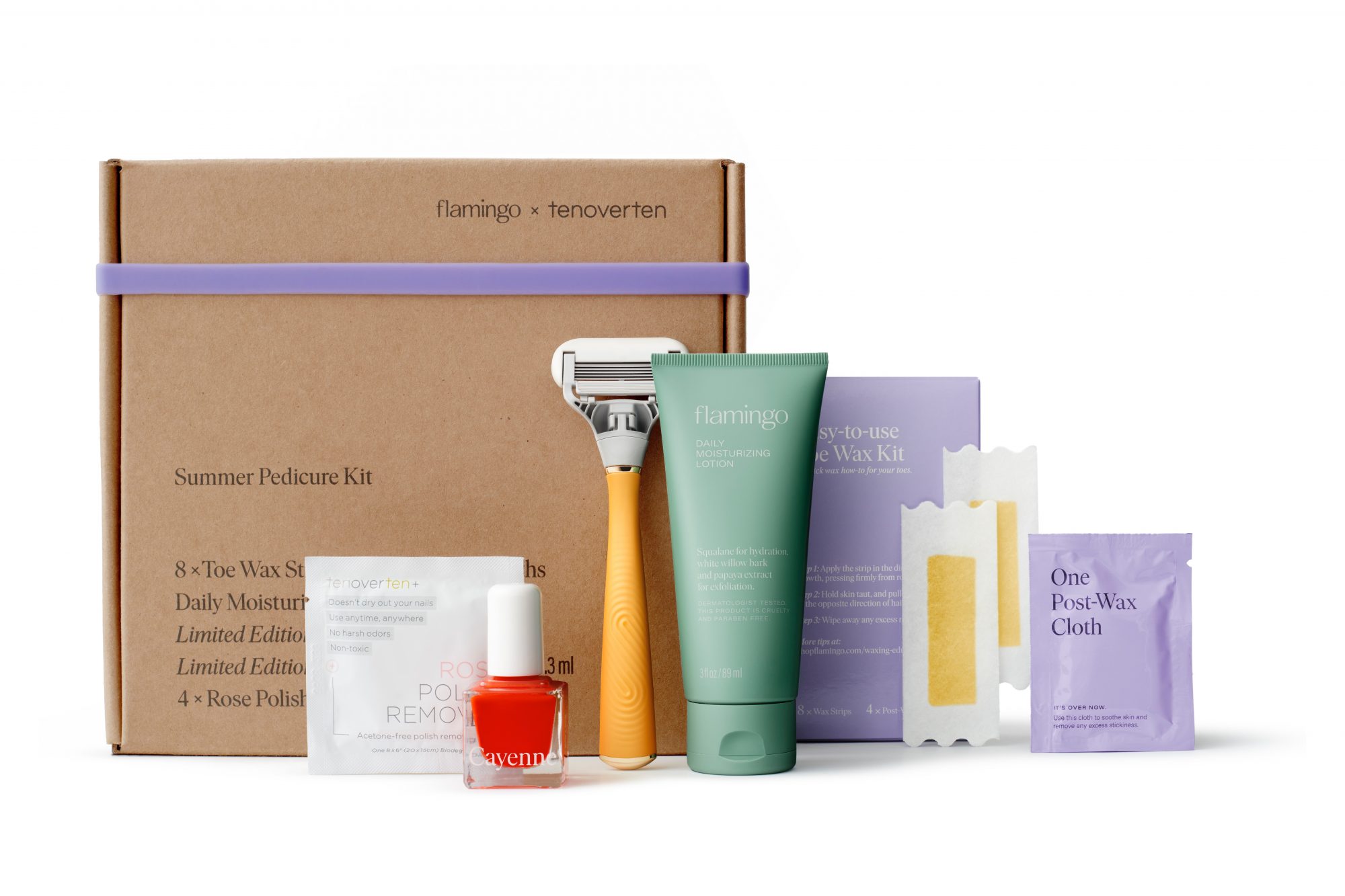 Shop it! $29.99, Target.com
Additionally, we're really excited that tenoverten is in the kit, too. It's one of the best clean nail polishes lines out there right now, and the vibrant cayenne red shade that comes in the box is the ultimate summer color. Clean nail polish is typically 7- or 8-free, meaning it doesn't have seven or eight of the most toxic ingredients popularly found in nail polishes. We're not saying you should bite your nails and eat your polish, but if you do bite your nails and are wary of what ingredients you may be swallowing, clean nail polish is safer for you than your regular drugstore pick.
As if the Flamingo x tenoverten summer pedicure kit weren't already exciting enough, the kit also comes in a fully recyclable box made from 37% recycled content. As the world shifts towards a more environmentally-friendly mindset, we love seeing major brands follow suit and take action like this.
So, who's ready to hit the beach?