Flamin' Hot Cheetos ice cream is the flavor we've waited our entire lives for
Brace yourselves, fans of Flamin' Hots. Drill'd Ice Cream in Fountain Valley, California is mixing up a frozen treat that will satisfy your Cheetos-loving heart. But be warned, Orange Dust Fingers (that's what we affectionately call Cheetos lovers). Xxtra Flamin' Hot Cheetos ice cream is hot as hell. No seriously, that's what it's called.
The "Hot as Hell" flavor is made with vanilla ice cream and Xxtra Flamin' Hot Cheetos (yes, the bag with the black label), and topped with Hot Cheetos dust for extra measure.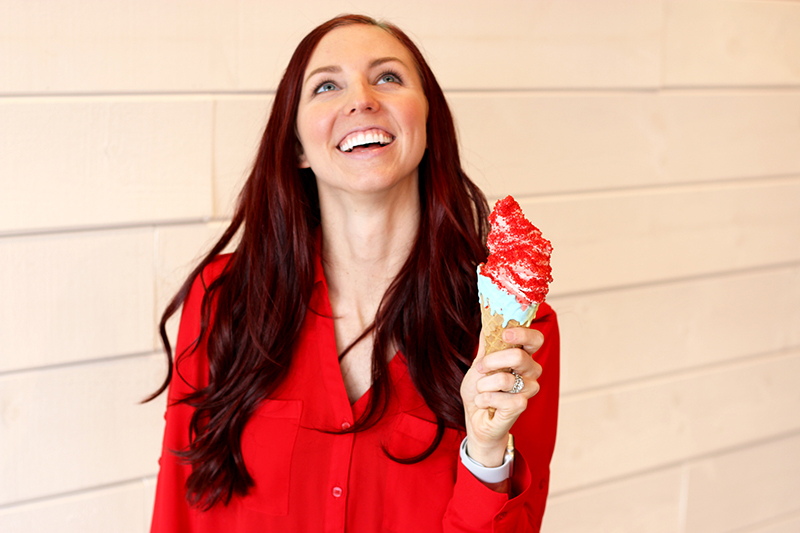 Drill'd Ice Cream's unique name comes from the process they use to make these delicious concoctions. Premium 16% milk fat ice cream is loaded up with a topping of your choice (or you can pick from several pre-selected combos) then they're drilled into the ice cream, creating a flavored treat that's beyond your average soft serve.
While the consistency of the ice cream does take on a froyo-like creaminess, unlike frozen yogurt or soft serve, this dessert is made fresh each time and toppings are mixed IN, rather than just sprinkled on top. Drill'd is the first and only ice cream shop in Orange County to use the drilling technique, and it's clearly a hit.
And Flamin' Hot Cheetos isn't the only quirky flavor they offer. They also have "Fresh Avo" flavor, which is made with vanilla ice cream and half an avocado, then topped with Frosted Flakes and a condensed milk drizzle. This avocado ice cream is extra creamy and the perfect way to cool down after a Hot Cheetos cone.
When you feel brave enough, head to Drill'd Ice Cream in Orange County to try a Flamin Hot Cheetos ice cream for yourself. Bonus: No orange dust on your fingers!