Here's what to do if you're dying to fix your split ends
Despite what you may have heard, people with dark skin need to wear sunscreen, and shaving your hair won't make it grow back thicker. In Myth Busters, we debunk common beauty misconceptions and set the record straight.
It's been a few months since most of us have been able to get professional haircuts due to the coronavirus (COVID-19) pandemic, and although we're all doing our best to keep our hair in tip-top shape, it's seen better days. Some of us are trimming our hair at home and playing with the idea of cutting our bangs, but unless it's absolutely necessary, professionals are recommending that we avoid the temptation—and that includes treating split ends.
While fixing your ends may seem doable since there are so many products that say they can help, it's actually not so simple. With so much misinformation out there, we tapped three hair experts to explain everything we've ever wanted to know about split ends. Here's what they have to say:
Can you actually mend split ends?
Simply put, no. "The only real cure is to trim them off of the hair," says Gina Rivera, founder of Phenix Salon Suites in California. Trimming hair, she adds, will also prevent the breakage from moving up the hair shaft.
Why do products say they can fix split ends?
Here's the thing: Split ends can be temporarily fixed. "There are many products and treatments out there that can mend a split end by basically 'gluing' the split back together [for several hours],"explains Katie Cartwright, a stylist at Nine Zero One salon in Los Angeles. "If you need your hair to look extra smooth and healthy to get you by until your next haircut, these products will hold you over. They will not, however, truly fix the problem."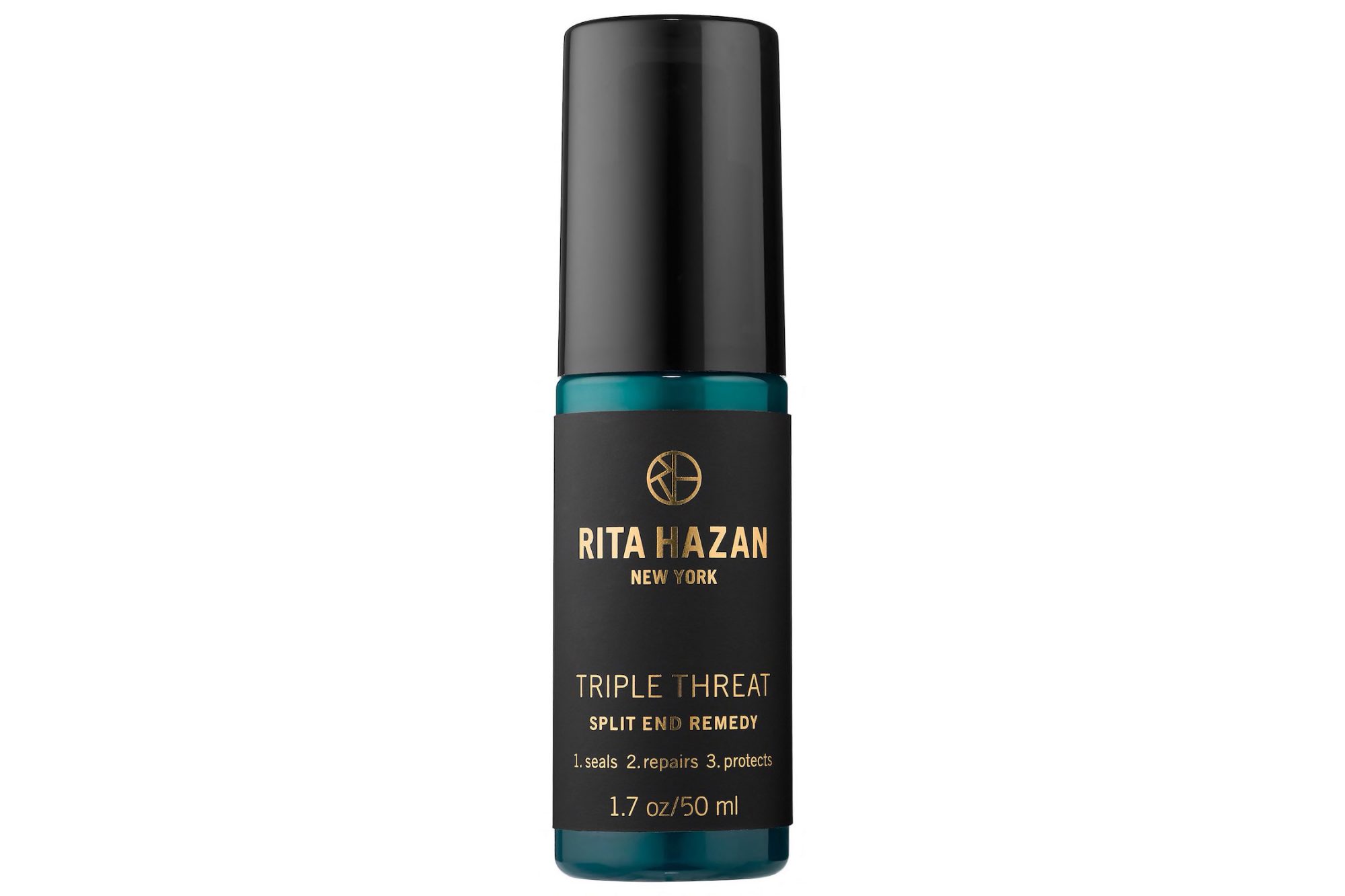 Shop It! $30, [tempo-ecommerce src="https://shop-links.co/1713100717856876004″ title="Sephora.com" context="body"]
How do you know if you have split ends?
First, you'll realize that your ends are becoming dry and brittle; then, you'll see a white bulb where your hair will eventually break; finally, you'll notice that your hair has split into two or more directions. "By the time you see little white bulbs at the end of your hair, it is definitely time to get a haircut," says Cartwright. "Those bulbs are the ends of your hair breaking and splitting. Think of your hair like a rope—once the end starts to unravel, it will continue to do so until it is cut off."
What's the best way to prevent split ends?
Cartwright recommends using high-quality blow dryers, flat irons, brushes, etc.; limiting heat styling to once or twice per week and using a heat protectant spray when you do; and most importantly, getting regular trims every 8-12 weeks (when that's possible again, of course). Celebrity hairstylist Laura Polko also recommends using moisturizing leave-in conditioners (like the one below) and hair masks to keep hair smooth, nourished, and soft.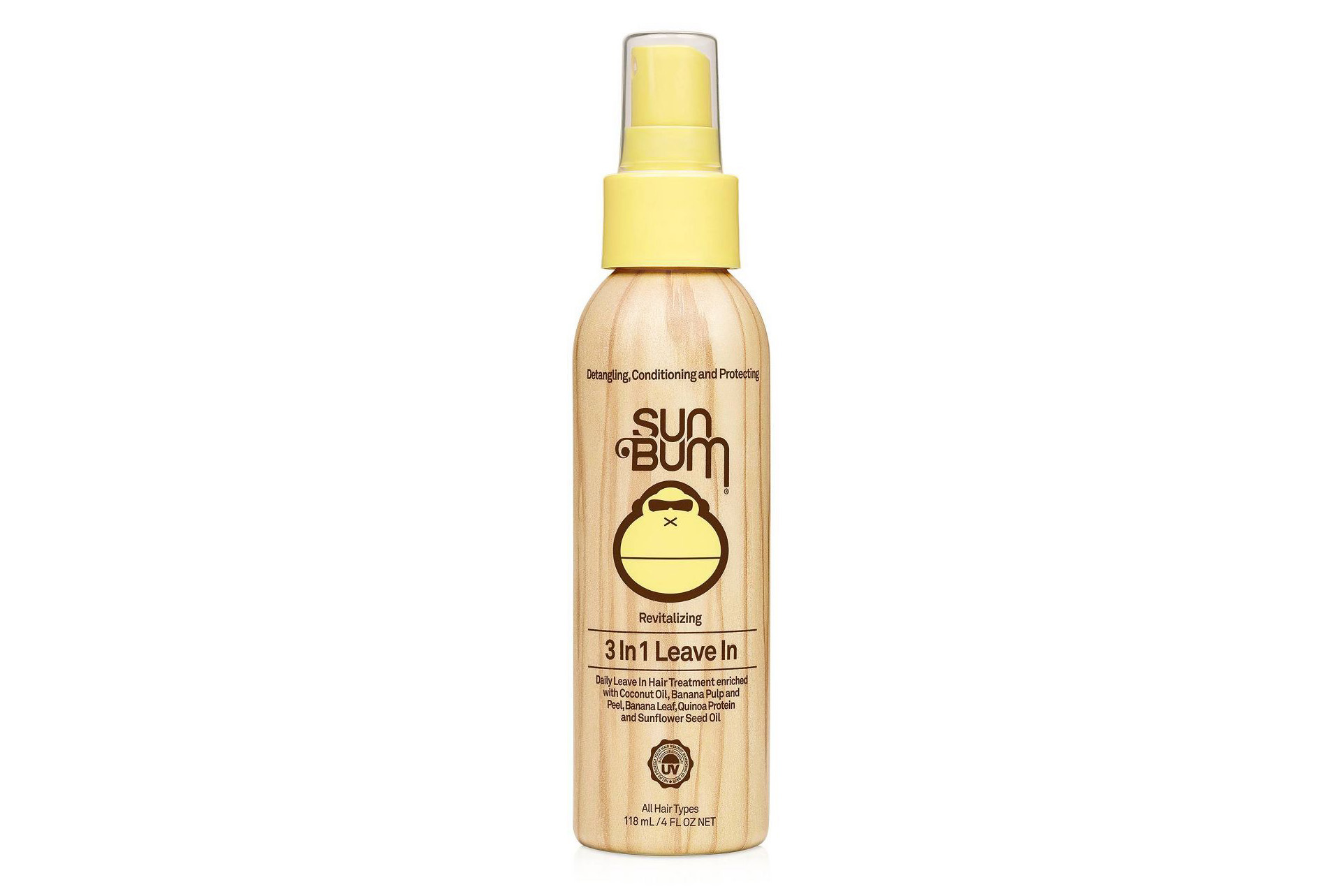 Shop it! $14.99, ulta.com
For best results, apply a few spritzes of the conditioner onto damp hair after showering.