Are you a hardcore Lush Cosmetics fan? Here are five skin care secrets you might not know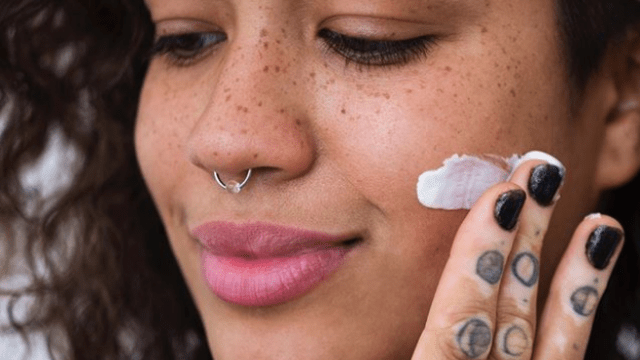 It's no secret that Lush is one of our favorite beauty brands. Not only is it one of the most progressive and diverse companies in the U.S., but Lush is also constantly creating new products that are safe for your skin as well as the environment. The brand also makes a point to help marginalized voices be heard, for example with its #TransRightsAreHumanRights campaign. Lush also recently vowed not to use the term "anti-aging" or any other language that can make a customer feel ashamed of their bodies. Instead, it wants Lushies to feel safe, comfortable, and celebrated while they shop.
And while you may already be familiar with some of Lush's iconic products, like its Sleepy Body Lotion and Sex Bomb bath bomb, there are a few Lush skin care secrets that you probably didn't know existed — until now.
That's right, this fan-favorite brand has a few tricks up its sleeve, and we're spilling the tea on five Lush skin care secrets that will take your routine to the next level and help you shop better (although you're probably already a great shopper).
https://www.instagram.com/p/Bht0rb8FEdc
To see what these amazing skin care secrets are, keep on reading. Don't forget to take notes — these tips are GOOD.
1You can receive a free, personal skin care consultation at Lush.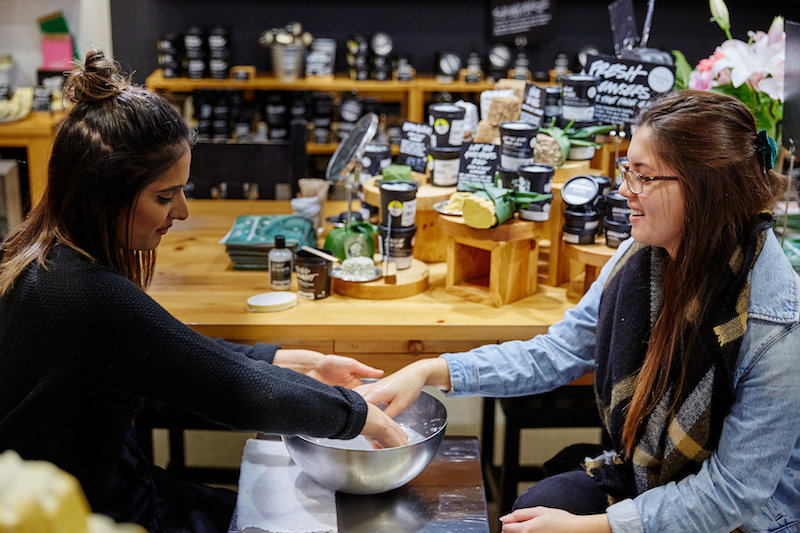 All of Lush's retail staff is trained to recommend products to customers based on how they want their skin to feel. So if you're starting out on your skin care journey or looking to switch up your routine, Lush's staff will help you find the products that fit your wants and needs. The staff can even demo the products on you (yes, you can totally try the fan-favorite Ocean Salt Face and Body Scrub in store), and they'll put together an entire Lush skin care routine for you. If you aren't ready to drop some dough, Lush's staff can send you home with samples. Sign us up!
2Thursdays are the best days to buy fresh masks.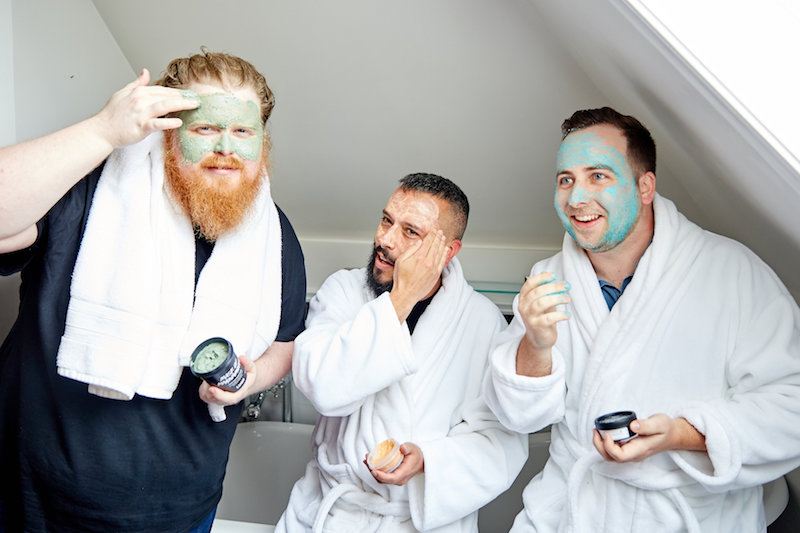 Start marking your calendars because Thursday is the best day to pick up your Fresh Face Masks. Not only is payday right around the corner (hello, Friday), but Thursdays are delivery days. From Monday through Wednesday, Lush's manufacturing staff is cutting fresh fruits and veggies and blending them into nutrient-rich masks. Come Thursday, the masks are stocked in-store and ready to be purchased. Our personal favorites are the Rosy Cheeks Fresh Face Mask ($12.95) and the Brazened Honey Fresh Face Mask  ($9.95).
3The 9 to 5 Cleansing Lotion doubles as a makeup remover.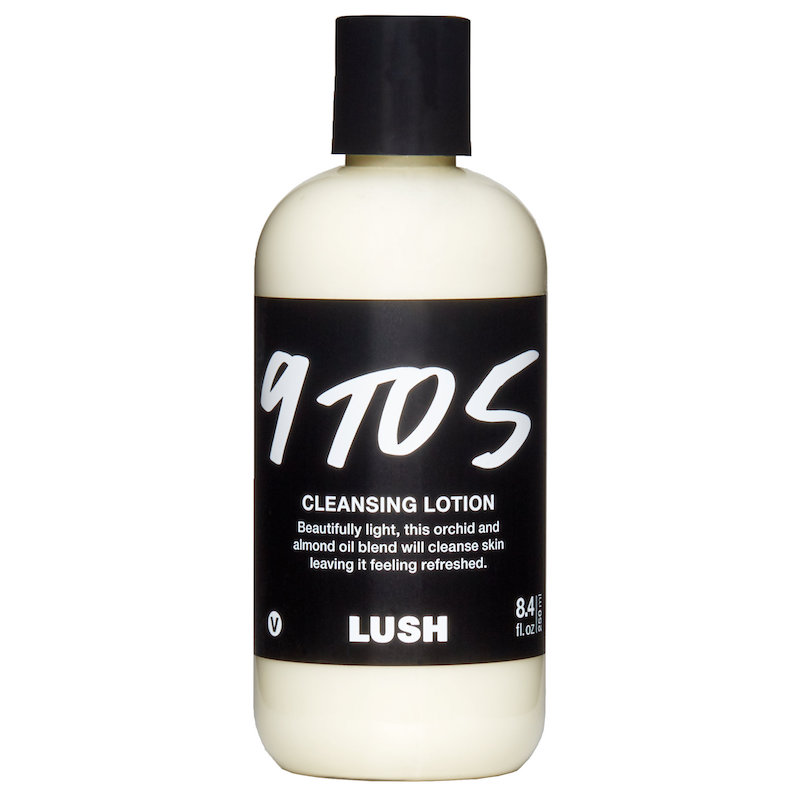 We love a product that does double duty, and at $10.95, we'd say this one is a pretty sweet deal. The 9 to 5 Cleansing Lotion is already a great product for for cleansing your face, but it's also a great eye makeup remover. With summer almost here, we'll soon be stocking up on waterproof mascara and eyeliner (some of us like to wear makeup to the beach!), and you won't have to worry about rubbing off your lashes with the 9 to 5 Cleansing Lotion. Since it's made with fresh dove orchids (which calm and moisturize your skin), as well as almond oil and everlasting flower (which both work to gently remove dirt), you know these good-for-you ingredients won't irritate your skin. Washing off our makeup won't actually feel like a chore with this cleanser.
4Refrigerating your Full of Grace Solid Serum will help reduce puffiness.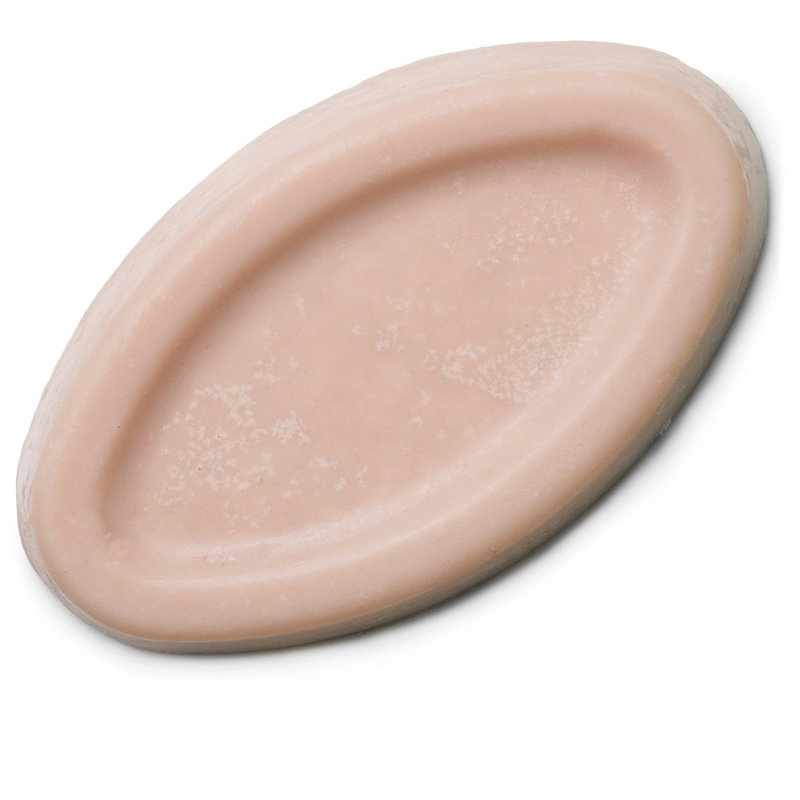 While it's no secret that Full of Grace is a cult fave at Lush, you might not know that refrigerating the solid serum will do wonders for your skin. Okay, so we all know that it already gives your skin a gorgeous glow, especially since it's packed with hydrating tropical butters, calming chamomile, and antioxidant mushroom extract. However, when you apply the cold solid serum to your face, it will also help reduce puffiness (we're listening!). A hot tip we learned: Let it sit under your eyes for a minute or two, and you'll feel refreshed.
5Using a Fresh Face Mask after shaving will tighten pores and leave your skin glowing.
Our friend at Lush, Peter Seney (the brand's digital PR coordinator), raves about this skin care secret. He tells HelloGiggles, "I have always struggled with acne due to my super sensitive skin. For years, I'd be so self-conscious of my breakouts, following how irritated my skin would get after I'd shave. However, a little while ago I discovered how effective masking can be at cleansing and tightening pores." He swears by the Cosmetic Warrior Fresh Face Mask (shown above).
6Bonus: Lush's Charity Pot supports She Should Run, a non-partisan organization that is encouraging women to run for office.
https://www.youtube.com/watch?v=bV-JAPWaW-0?feature=oembed
One hundred percent of the purchase price (not including tax) of Lush's Charity Pot Lotion ($7.95) is donated to groups working for animal protection, environmental justice, and human rights. For Mother's Day, Lush is showcasing the organization She Should Run, which aims to get 250,000 women running for office by 2030. Now that's a product and campaign we can all get behind. It's important to note that the money from Charity Pot is being divvied up among all of Lush's partners.
If these skin care secrets aren't enough to get your booty to Lush's website or to its stores, know that the Charity Pot Lotion will not only make you look good, it'll make you feel good, too.