This fitness guru's 6-month baby-bump Instagram shows all pregnancies are different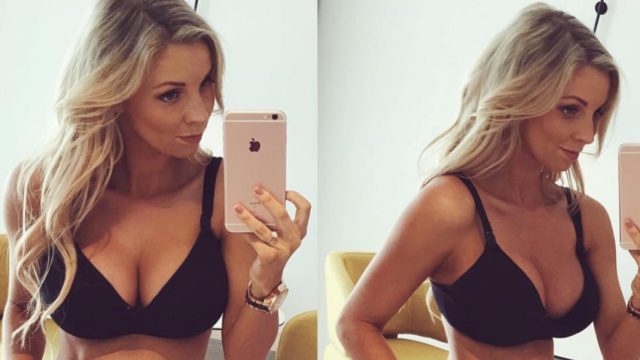 Though it's common knowledge that we're all unique beings, this doesn't mean we're immune to comparing ourselves to others – even when we're pregnant. Back in March, fitness model Chontel Duncan brought this to our attention when she emphasized that healthy pregnancies come in all shapes and sizes. Now, fitness guru/midwife Hannah Polites is joining the Pregnant Body Positivity Club.
Since revealing that she's expecting on Instagram, the 24-year-old has received a slew of comments criticizing her pregnancy body. That's because many see her baby bump as being smaller than it should be and assume that Hannah is harming her baby in some way. In the face of these false assumptions, the midwife continues to post photos of her bump to prove that all pregnancies are different.
"For everyone saying my baby is small and malnourished ? scans are showing he/ she is actually 20% bigger than the average at this gestation," Hannah wrote, addressing her critics for the first time. Hannah also mentioned that doctors have confirmed her baby is healthy.
Though she's tried to ignore the negative comments being thrown her way, Polites admitted to Gold Coast Bulletin that they do sometimes get to her. She explained, "It's truly shocking to read some of the comments regarding my health and that of my unborn baby, especially at a time where women are particularly vulnerable and can be more sensitive to bullying." However, Hannah does not let these remarks prevent her from being confident in her decisions as a woman and soon-to-be mother.
Hannah powerfully concluded, "All women's bodies should be celebrated, especially at a time of pregnancy. I will continue to post photos of my body as I feel that it's important to be a positive role model in the community."