Fitbit just released this genius feature for women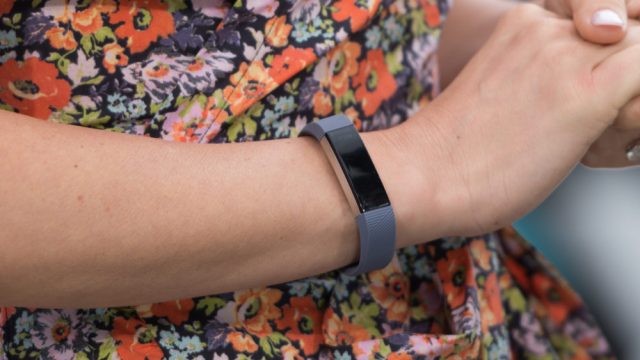 If you're a Fitbit disciple, you know the wearable fitness tracker does so much more than count your steps. These devices can also track your sleep, play music while you work out, and, in rare instances, even help you figure out if you're pregnant. And in Fitbit's latest update, the tech company has added a bunch of new features — including some that make life much easier if you menstruate.
The new features, which affect Fitbit's Versa and Ionic smart watches, rolled out today, May 7th, for iOS and Windows operating systems. Android users will also be able to take advantage of these additions by the end of May. And part of this update is an opt-in "Female health tracking" feature that will enable users to monitor all things related to their menstrual cycles — including not only menstrual flow and period length but also symptoms like acne, cramps, and headaches.
https://www.youtube.com/watch?v=2ceBCk97eak?feature=oembed
This update will also enable Versa and Ionic watches to predict when your next period will be and when you'll next be fertile. Fitbit first announced the feature in a March 13th blog post, which stated that the more data you input into the app, the more accurate it will be with its predictions. And if you use the female health tracking feature, you can receive push notifications two days before your period and the day your cycle starts.
All Versa and Ionic users who identified themselves as female will be given the option to use female health tracking. But if you don't identify as female and you still want to take advantage of this feature, Engadget reports that you can add it from the dashboard of your app on your phone.
While there are plenty of period tracking apps that already exist, the new Fitbit update is unique in that it enables users to track their cycles in the same place they track other aspects of their health, providing a more comprehensive picture.
Since this new Fitbit update just rolled out today, we'll have to wait and see how accurate it is at tracking menstrual cycles. But regardless, being able to keep track of our periods with the same app we use to track the rest of our health would make life a whole lot easier.