The first U.S. baby born from a uterus transplant was delivered in Texas last month, because science is amazing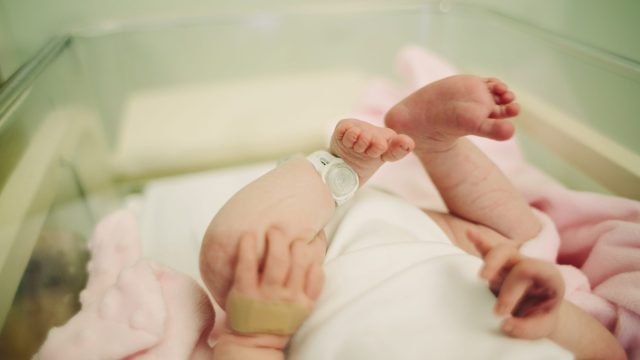 Science never ceases to amaze us. On Friday, December 1st, the news broke that the first U.S. baby was born from a uterus transplant and delivered at Baylor University Medical Center at Dallas last month. The baby was delivered via a planned C-section, TIME reported. As you can imagine, this is a huge deal for both the science world and for women who want to have a baby but have nonfunctioning or nonexistent uteruses. With the success of this uterus transplant birth, women who didn't think they had the chance of becoming pregnant may now be closer to having the opportunity. It's an incredible step.
You may be wondering what we were wondering: How did this come about in the first place? Last year, a clinical trial began wherein a team of Dallas doctors completed uterus transplant surgeries using organs from deceased and living donors. They were the first in the U.S. to do so. However, as far as the first country to ever do so, the hypothetical award goes to Sweden, who has pioneered a similar uterus transplant and birth.
As for the womb transplants done from living donors at Baylor last year, four American women received them last September, according to TIME. Three of the four womb transplants were not successful and had to be removed. This was because tests showed that the organs weren't receiving normal blood flow. But the one that did take? You guessed it — the mother of the first U.S. baby born due to a uterus transplant. The parents have chosen to remain anonymous, which is completely understandable.
Here's the tweet announcing the revolutionary news.
"We've been preparing for this moment for a very long time, Liza Johannesson, an ob-gyn and uterus transplant surgeon at Baylor, told TIME. "I think everyone had tears in their eyes when the baby came out. I did for sure.
"I've delivered a lot of babies, but this one was special, Dr. Robert T. Gunby Jr., the ob-gyn who delivered the baby, told TIME. "When I started my career we didn't even have sonograms. Now we are putting in uteruses from someone else and getting a baby.
Many of the women in the trial have a condition called Mayer-Rokitansky-Küster-Hauser (MRKH) syndrome and were born without a uterus. According to the U.S. National Library of Medicine, MRKH syndrome affects approximately one in 4,500 women. At this point, eight transplants have been completed by Baylor, and the aforementioned three have failed. However, another woman in the trial is pregnant, using a living donor uterus, which is pretty remarkable.
"For the girl who is getting the [infertility] diagnosis now, it's not hopeless, said Kristin Posey Wallis, a uterine transplant nurse at Baylor. "There's hope.