The first trailer for the new Wolverine movie is completely unexpected and we are intrigued
Hugh Jackman has been faithfully playing the troubled Wolverine for the past 16 years. Since he announced this upcoming movie would be his last time portraying the iconic role, we were really curious just how the story would handle the last onscreen adventure of the superstar.
From the looks if it, it will be a movie unlike anything we've ever seen from the X-Men before.
The first trailer for the film shows a troubled, angry Logan who is struggling to find connection in a dark world. That's not really a surprise since Wolverine has always been a bit of a loner.
What is shocking, however, is the fact that both Wolverine and Professor X seem to be significantly older and weaker than we've ever seen them before.
https://www.youtube.com/watch?v=Div0iP65aZo?feature=oembed
Set to the haunting song, "Hurt," with Johnny Cash's sad voice and grim lyrics, we see scene after scene of a tired, disgruntled Logan numbly scraping by in an isolated wasteland. The woeful song is a perfect choice since the movie is directed by James Mangold, the same director as the Johnny Cash biopic, Walk the Line.
Logan is set in the future, during a time when Charles Xavier is slowly losing his mind as Logan is losing his self-healing powers. Yet they must work together to protect the young female clone of Wolverine, Laura Kinney.
In short, it looks intense.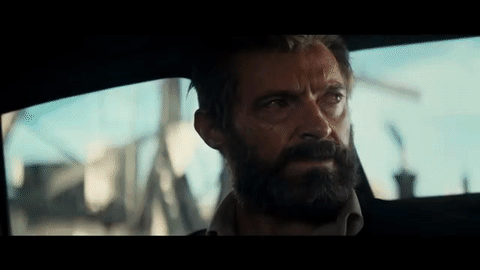 It only feels appropriate that the story of Wolverine be rounded out in such an epic way.
The film looks like it's going to be an emotional roller coaster and a fitting goodbye to one of our favorite X-Men. Stock up on tissues before its March 3, 2017 release date because serious feelings are about to go down.