The first trailer of "The Good Wife" spinoff is here and OMG WE CAN'T WAIT
Fans of The Good Wife can now rejoice as we've been gifted with the first trailer of the upcoming spinoff, The Good Fight, and OMG WE CAN'T WAIT.
When it was announced this year that The Good Wife had been cancelled, we were completely heartbroken. Not only was it one of our fave TV shows, but we loved seeing the diverse cast of women represented on the show and following the life of Alicia Florick. However, news that the show as getting a spinoff was announced and w were so excited for it, especially when we learned that the show would focus on Diane Lockheart and newcomer Lucca Quinn, played by Cush Jumpo.
Now we've been given the first trailer for the upcoming spinoff, The Good Fight, and it looks so epic we can't handle it.
"Practicing the law," Diane says opening the trailer, "you don't go on instinct. You wait, you listen, and watch. Eventually everyone reveals themselves."
In the plot for the spinoff, which is set one year after the finale of The Good Wife, Christine Baranski will reprise her role of Diane Lockheart after she falls victim to an "enormous financial scam" that wipes out her savings. Forced out of her law firm, Lockheart & Lee, Diana is forced to go and work with Lucca Quinn, played by Cush Gumbo, "at one of Chicago's pre-eminent law firms." 
Also reprising her role is Sarah Steele, who played the daughter of political mastermind Eli Gold, Marissa Gold. According to a report from Deadline, Steele's character will then become Diane's secretary where she discovers that she has a talent for investigating (essentially, she becomes the new Kalinda).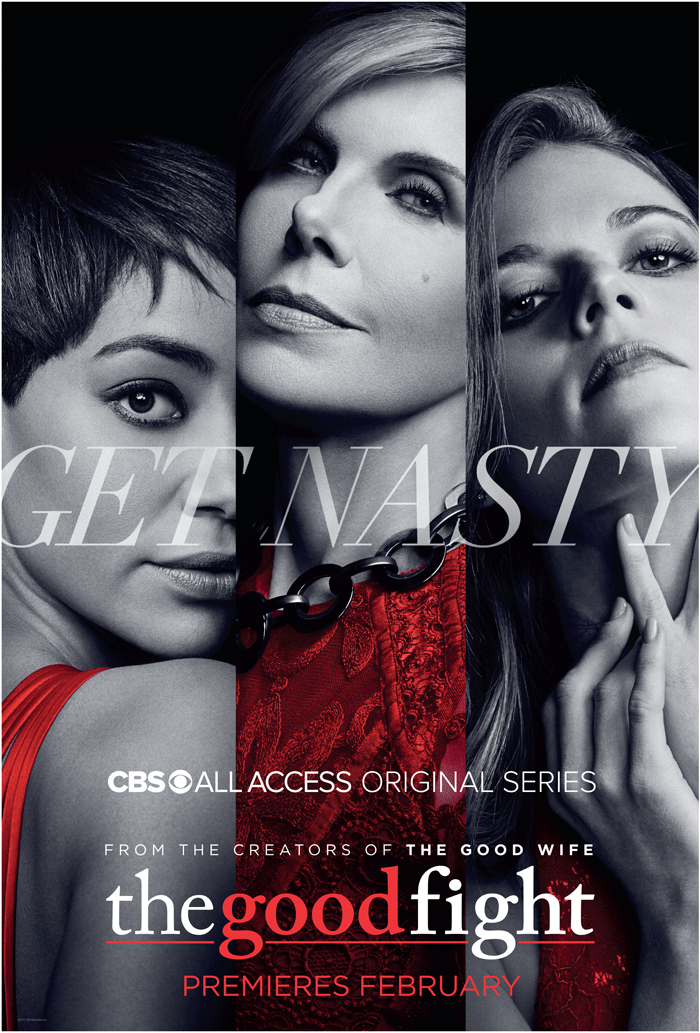 What makes The Good Fight unique, however, is the fact that it's not getting a traditional TV broadcast. Rather, the show is part of CBS' online service All Access. While only set to air online, however, The Good Fight is still being executive produced by the minds behind The Good Wife, Robert and Michelle King.
Tbh, we think the whole show looks pretty intense. What's more, any TV show that's lead by a trio of killer women is A-OKAY with us.
The Good Fight comes to CBS All Access in February.