The first teaser for the new "Mummy" movie is here, and it is seriously chilling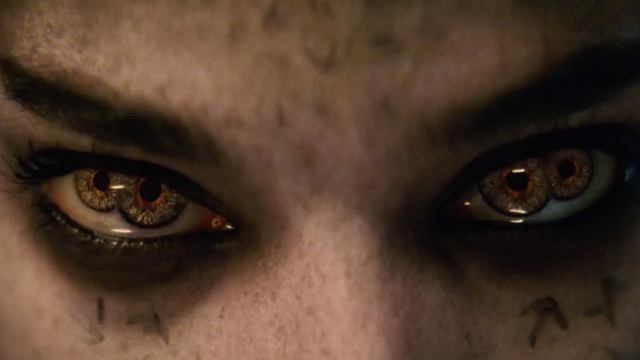 Reboots are divisive. Some fans believe that the recent influx of reboots means filmmakers are unimaginative. Others believe that retelling an existing story in a fresh, new way involves plenty of creativity. Whatever you believe, there's no denying that the first teaser for the new Mummy movie looks absolutely incredible.
If anything, classic horror stories lend themselves to reboots better than most other properties – although try telling that to the three (and counting) live-action film Spider-Men. I mean, just think of how many versions of Dracula you can name off of the top of your head. In particular, the story of a reawakened (and vengeful) ancient Egyptian is incredibly popular and often remade.
The Mummy has actually been rebooted several times since the original horror icon Boris Karloff's 1932 version. The 1999 version of The Mummy (and its various sequels and spin-offs) starring Brendan Fraser was undoubtedly the most well-known and beloved of all of the remakes. For millennials, at least.
Tom Cruise, who stars in the upcoming 2017 reboot, tweeted out the first teaser for the film this morning – and it looks seriously epic.
The 15-second video gives us our first look at the titular monster, a female mummy being played by Sofia Boutella. Boutella is best known for her roles as Gazelle in Kingsman: The Secret Service and Jaylah in this summer's Star Trek Beyond. The actress looks awesomely terrifying as the iconic movie monster.
Unlike the earlier Brendan Fraser movies – which are, obviously, classics – the Cruise-starring reboot definitely has a much darker, scarier feel. The new movie is being billed as fantasy-horror, a stark contrast to the older Fraser films and their action-adventure feel.
The film's official Twitter account also shared the official movie poster.
The reboot, originally announced back in 2012, is the first movie kicking off a new shared-universe film series. The Universal Monsters Cinematic Universe currently has a few other exciting movies on its slate. Untitled Invisible Man, Wolf Man, Van Helsing, Creature from the Black Lagoon, and Bride of Frankenstein movies are all currently in development.
Johnny Depp is currently attached to star in the Invisible Man reboot. Javier Bardem is slated to appear as Frankenstein's monster. Russell Crowe confirmed that he'll be making his debut as Dr. Jekyll in The Mummy, telling Collider that the movie would be guaranteed to "scare the shit out of you."
Um, can't wait! As a horror fan (and a monster movie fan), the idea of a new monster movie coming out every year is almost unbearably exciting.