The first image for "Stranger Things" Season 2 is here, and they're not afraid of no demogorgons
Before we all know it, Stranger Things will be back for Season 2, and it looks like we'll be getting a sneak peek at that big football game happening this weekend! We care about football, sure. But now we've got an extra incentive to tune in.
The first hint that the Super Bowl will be stranger than usual? The official Stranger Things account tweeted a cryptic weekend weather forecast for Houston, Texas. There's a big event happening in Houston this weekend known as the Super Bowl.
So clearly something Stranger Things-related will debut during the Super Bowl and according to Entertainment Weekly, it will the first teaser for the new season. Or maybe they will just be playing Dungeons & Dragons with the Falcons and the Patriots? Let's just assume it will be the first thing.
EW also premiered the first photo from Season 2 of the series featuring Mike, Dustin, and Lucas dressed up like Ghostbusters–which is just the most adorable thing we've seen today.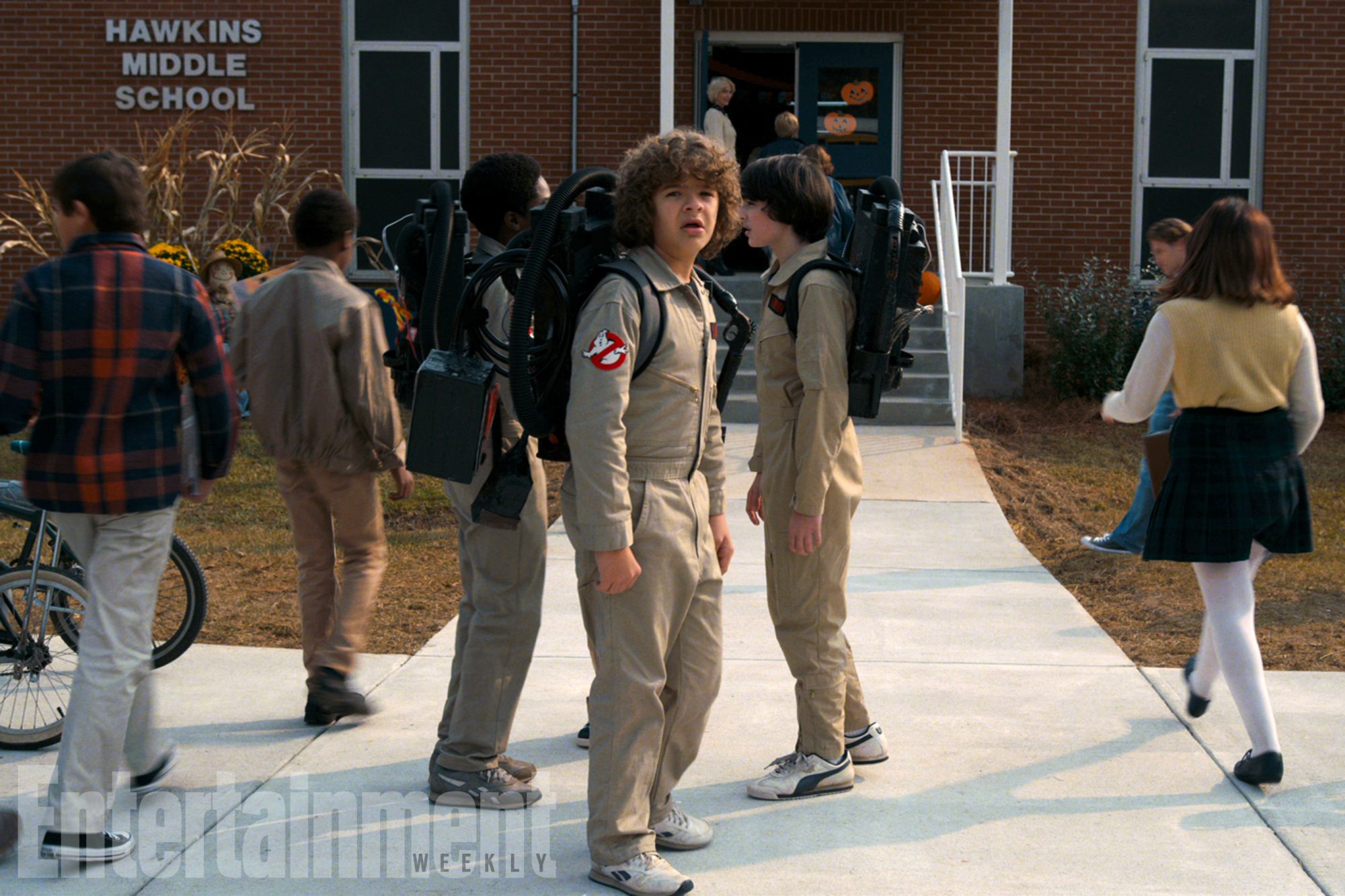 The new season will take place in 1984, the year the original Ghostbusters film was released. And they already have plenty of experience fighting evil! So it makes total sense that they would idolize the Ghostbusters. But unless the boys have decided to wear costumes to school every day now, can we assume this photo is of them in their Halloween costumes? And could it possibly be a hint to the series returning on October 31st? Hopefully, we'll find out on Sunday.
Most of the info about the return of the series has been under wraps but executive producer Shawn Levy gave EW a quick tidbit of info about Season 2.
"The Demogorgon was destroyed but evil wasn't."
How cryptic! Looks like we'll have to tune into the big game to see what we can expect in Season 2 of Stranger Things. And to see who wins of course.