The first "Scream Queens" Season 2 promo is here – and it's everything we could have asked for
As all of you know, we've been diligently stalking the Scream Queens cast on social media for Season 2 hints. So far, we haven't learned as much as we'd like – but today, that (kind of) changes. BECAUSE THERE IS NOW *~A PROMO~*. (We say "kind of" because it's very cryptic. But we'll take it!)
It starts off with some casual sewing. Okay, okay. We see lots of pink and, of course, a bedazzled "C" for Ms. Chanel.
And then, we witness cute, puff ball-adorned shoes and what looks like fluorescent lighting from some sort of building or hospital – most likely the latter since we left them in a mental institution.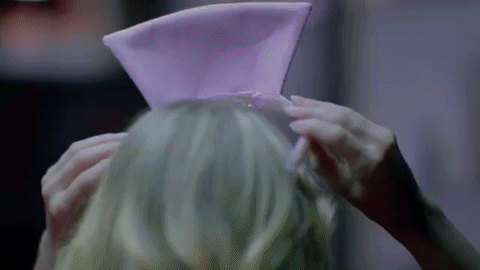 And our QUEENS! Bille Lourd (aka Chanel #3), Abigal Breslin (aka Chanel #5), and the beloved Emma Roberts (THE Chanel).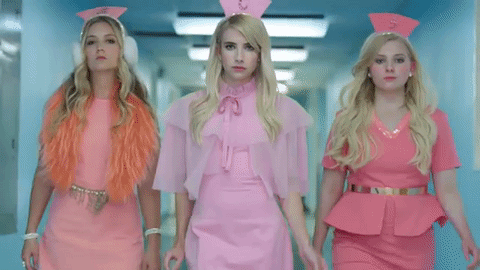 It then says: "Putting the mad diva in M.D." Uh-oh.
Abigail Breslin posted the promo with the caption,
"They're back ??? #chanelterskelter #westillgotit #PhashiunablePhysicians #screamteamworkmakesthescreamdreamwork #TheChanels."
While Billie captioned hers:
"??‍?‍?? #ifitwaspossibleformetofeelanythingiwouldtotallybecryingrightnow #werebackbitches #SCREAMQUEENSSEASON2 premieres on @foxtv on September 20th at 9pm!"
THESE HASHTAGS DON'T TELL US ANYTHING. Sigh. But we understand that such things are top-secret.
Yet, in a recent interview with Collider, Jamie Lee Curtis told us a little bit about how different Season 2 will be when compared to Season 1:
September 20th cannot come soon enough!
Watch the full promo here: https://www.youtube.com/watch?v=2kiRWWbFHto