We have our first picture from the "Gilmore Girls" reboot and Lauren Graham looks EXACTLY the same
Gilmore Girls fans, we've got something seriously important to discuss. Although, let's be real, everything is going to be important until Gilmore Girls reboot comes out, and then that will be the only important thing in the entire world. But we digress: The very first pic from the reboot has surfaced, and we're freaking out.
Let's think about this: Gilmore Girls ended in 2007. That means almost nine years ago. A lot can change in nine years! But one thing that hasn't changed, like, *at all*? Lorelai's face. And Michel's face. Not even a tiny bit.
Here's what their faces looked like back in the good ol' days of Gilmore Girls: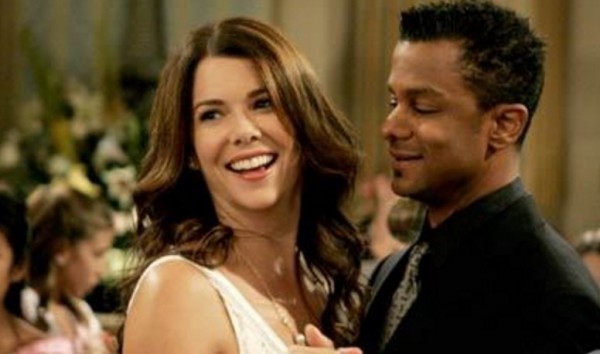 And here's what they look like in the selfie Yanic Truesdale tweeted of himself and Lauren Graham hangin' out on set:
CUTENESS, but also, will this turn into a fan theory, somehow? That Lorelai Gilmore has superpowers and. . . well, we'll let Reddit get to the case.