The first pictures from "Avengers: Infinity War" are here, because even Avengers go back to school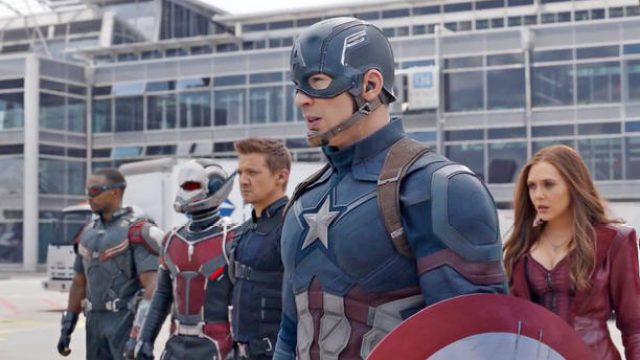 Imagine sitting down in a classroom or lecture hall for your first lesson. You don't have one instructor, but two: a pair of brothers, which is a little weird, but okay. One of them writes the name of the course on the whiteboard in classic, here's-our-subtle-way-of-making-sure-you're-in-the-right-place fashion: Infinity War.
Maybe it's kind of a strange fantasy, but anyone who's a Marvel Cinematic Universe fan would jump at the chance to go "back to school" with the Russo Brothers — and the Avengers. And that's exactly what the first photo of Infinity War feels like: written on a whiteboard with several colored markers, the film's title looks like the name of a class on the first day of school.
Only two photos from the hotly anticipated 2018 film, which is technically still in preproduction — production officially begins in November — have been released. The Russo Brothers' shared them on their Facebook page, casually reminding us all that filming for Infinity War is about to start filming in a mere couple months.
The second photo holds a little more actual content: While it's a bit hard to tell what's going on, it appears to be an actor wearing some sort of motion-capture gear. Captioned simply as, "Rehearsal," it doesn't give us a lot of concrete detail, but it's certainly exciting to see.
Many sites, including ComicBook.com, have speculated that it's Josh Brolin. That certainly makes sense: He has to don a motion-capture suit to play Thanos, and from what we can see, the actor in the photo does look like Brolin.
Sadly, these photos are all we have of Infinity War for now, but it is a little comforting to know that the Avengers basically have to go back to school just like the rest of us.