The first photos from the "The Glass Castle" movie were just released – we do not want to mess with Brie Larson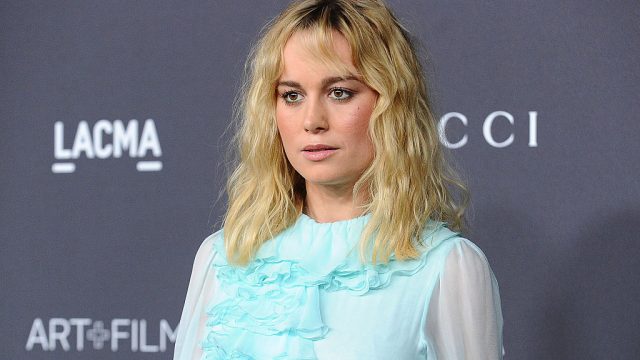 The super talented Brie Larson won an Oscar in 2016 for portraying a woman who had been held prisoner in a room for years. Now, based on these exclusive photos of Larson in the movie The Glass Castle from Entertainment Weekly, she'll be experiencing a different type of hardship.
Instead of being trapped in a room, Larson's character in The Glass Castle struggles due to her parents' nomadic lifestyle — and her poverty-stricken upbringing has made her fierce.
The movie is based on Jeannette Walls' memoir of the same name about growing up on the road with her three siblings and dysfunctional parents.
And Larson portrays the author in The Glass Castle.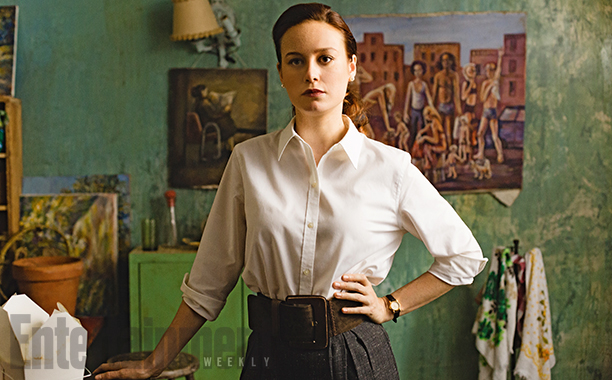 While the dramatic premise explains Larson's no-nonsense look in the photo, Walls' childhood wasn't always bad. Even though her father Rex was an alcoholic, he sometimes helped make his children see the magic of life on the road. And her mother Rose Mary was an artist, which is most likely why there are paintings behind Larson in the image.
Speaking of parents, Larson isn't the only big-name star in The Glass Castle since Woody Harrelson and Naomi Watts are Rex and Rose Mary.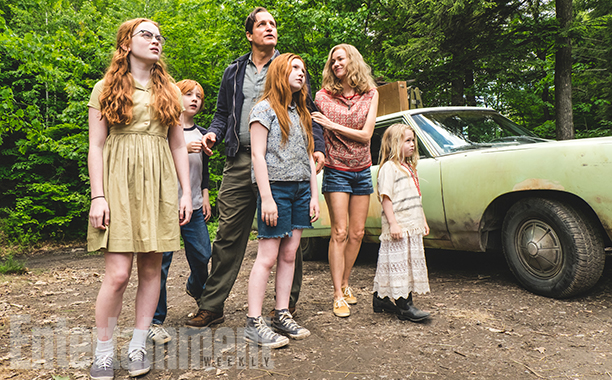 As The Glass Castle will show the Walls' lifestyle throughout the years, there are actually three actresses playing Jeannette. And Larson shared a really sweet photo of her with the two younger Jeannette actresses on her Instagram.
Larson's film career has been exploding in 2016 with her Oscar win and the announcement that she'll be Captain Marvel. Clearly, just like the character Jeannette in The Glass Castle (and for that matter, the real Walls. too), Larson is a force to be reckoned with.
Along with Kong: Skull Island, add The Glass Castle to the list of movies that you'll want to see Larson in come 2017. Since as these EW photos hint at, you're going to want to see her face off against Harrelson and Watts.