The first openly gay contestant competed in the 2019 Miss Universe competition, and *finally*
During Sunday night, December 8th's Miss Universe 2019 pageant, the first openly gay contestant competed for the crown. Swe Zin Htet, the current reigning Miss Myanmar, decided just days before the show to come out and use her platform to advocate for the LGTBQ+ community back in her home country, which is also called Burma, while competing for the Miss Universe title.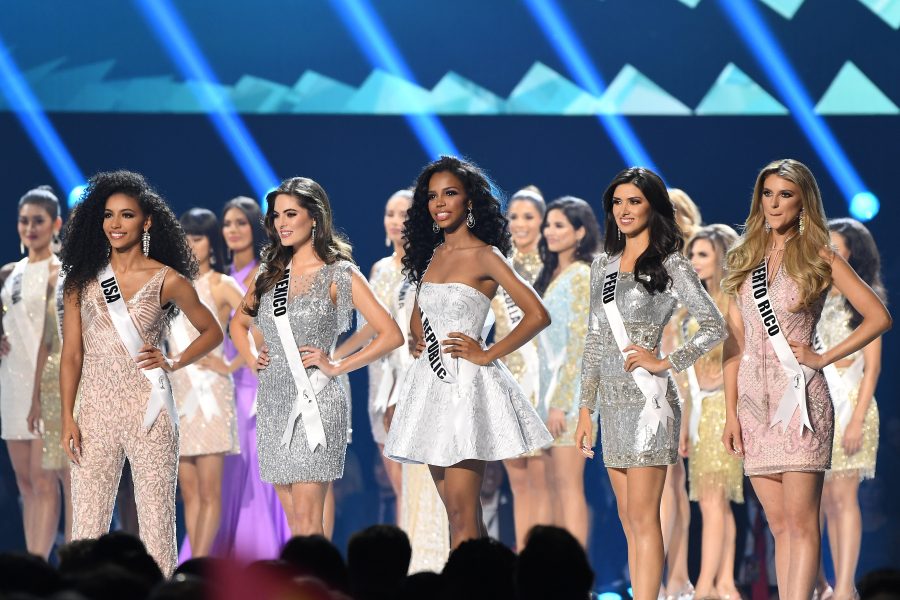 In Burma, homosexuality is still treated as a crime. Htet timed her coming out with the Miss Universe pageant in order to draw attention to the inequality that affects the LGBTQ+ community in Burma and beyond.
"I have that platform that, if I say that I'm a lesbian, it will have a big impact on the LGBTQ community back in Burma," Htet told People.com via translator on December 6th. "The difficult thing is that in Burma, LGBTQ people are not accepted...they are looked down on by other people and are being discriminated against."
Htet publicly came out as gay during an interview with the Missology beauty blog on November 29th, saying that it took her a while to come to terms with her sexual orientation. Once she did, however, she realized she could use her public status to promote equality.
"I want the world to accept the LGBTQ+ community and their right to choose their own path and pursuit of happiness," Htet told the blog. "Love is the most powerful thing and people fall in love with human beings, not gender. We should always have the freedom of choice and promote equality."
Although Htet has been receiving mixed reactions to her coming out, those involved in the Miss Universe pageant, as well as her fellow competitors, have been wholeheartedly supportive.
"We are honored to give a platform to strong, inspirational women like Miss Universe Myanmar, who are brave enough to share their unique stories with the world," Paula Shugart, president of the Miss Universe Organization, told People.com. "Miss Universe will always champion women to be proud of who they are."
Though Miss Myanmar did not take home the title of Miss Universe—the crown was ultimately placed upon the head of Miss South Africa (Zozibini Tunzi)—Swe Zin Htet will no doubt continue to make an impact as the first openly-gay Miss Universe contender and will remain a role model for those in marginalized LGBTQ+ communities around the world.