15 First Mother's Day Gifts to Get for the New Mama in Your Life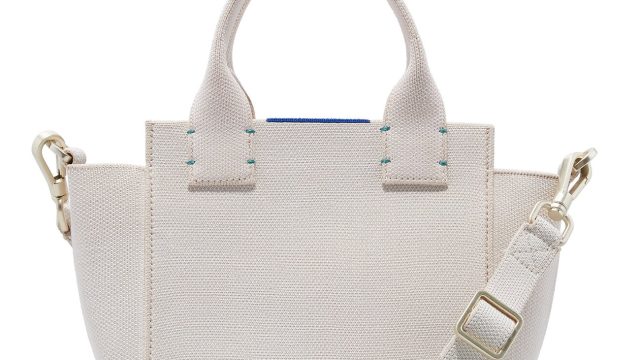 For first-time moms, Mother's Day takes on a whole new meaning. It's no longer just a day when they celebrate their own mothers—it's now a holiday that celebrates them. If your friend, sibling, or co-worker is celebrating their first Mother's Day, you'll want to choose a gift carefully. You have a lot to consider while shopping this spring because buying for the mother of an infant isn't the same thing as shopping for your own mom.
Not only is a mom's first Mother's Day special for sentimental reasons, but it's also happening during her first year as a mother, which likely isn't the most restful year of her life. In fact, there's a good chance that the new mother in your life is a little overwhelmed and very exhausted.
With all of that in mind, here are 15 first Mother's Day gifts you can give to the new mom in your life.
Mother's Day gifts for new moms:
1. Blue Apron Gift Card
Not only do new moms need to feed their babies, but they also have to feed themselves. Give them a hand with their shopping by buying a Blue Apron gift card. They can find and order their favorite recipes online and have them delivered to their door in a few days.
2. Flamingo Shave Set
New moms don't have the time to shop for razors or miscellaneous beauty products. Help minimize their shopping to-do list by buying them a razor subscription service they will love, like Flamingo. This particular package comes with a razor, a foaming gel, and a shower hook. Plus, the brand's products are toxin-free, so you can't go wrong with this gift.
3. Dagne Dover Indi Diaper Backpack
While diaper bags are functional at best, it doesn't hurt to splurge on your new mom friend with a stylish bag like this. It clips onto the stroller, fits most laptops, and includes a mini-charging mat—you know, for the working moms who are on-the-go.
4. Dearfoams Cloud Step Slide Slippers
New moms deserve to feel comfortable 24/7. And what better way to help the new mom in your life get her cozy on than by buying her a pair of slippers with dual-cushioned insoles?
5. A nice bottle of wine from Winc
Because your friend might just want to sit around with you and get a little tipsy. Consider this a gift for you, too.
6. Rothy's Mini Handbag
While most new moms might go for a bigger bag to fit everything their baby needs, it's never a bad idea to buy them a mini bag that will be perfect for a night out with the girls. Rothy's just launched its Mini Handbag, which is comfortable, reliable, and perfect for any new mom to wear on-the-go.
7. MINDD Deep V Unlined Limited-Edition Animal Print
For a new mom, it can be difficult to find a comfortable bra that fits and looks good. MINDD, a company that provides bras made for the D+ cup woman, is here to help. These bras are wire-free, have the ability to expand in cup size, and are made with a powerband that's breathable and comfortable.
8. Artifact Uprising Hardcover Photo Book
Babies grow fast, and it can be hard to remember every little thing they do. Now you can help your pal keep all those sacred newborn moments in one place with this Artifact Uprising Hardcover Photo Book. It's completely customizable and the quality is top-notch.
9. Kate Spade Best Buds Linear Earrings
Your friend deserves to receive something cute and non-baby related. Sure, these earrings might dangle and be unsafe to wear around a grabby infant, but your friend will thank you later.
10. Casper Hyperlite Sheets
With the warm, summer months coming right around the corner, it may be time for your new mom friend to feel comfortable in her bed with the little bit of sleep she is getting. Opt for these Casper Hyperlite Sheets that will keep those night sweats at bay thanks to its unique grid weave that helps increase airflow.
11. We-Vibe Moxie
Even though the person in your life just became a new mom doesn't mean they should throw their sexual wellness to the side. Give them the gift of pleasure with this hands-free clit vibrator that is remote controlled and incredibly quiet.
12. Parade: Brief Re:Play
While new moms might have to wear special underwear right after they give birth, you can gift them these cute AF pairs of panties after their body heals. These Parade brief undies come with a cooling-paneled mesh front and are made from soft recycled yarns. Oh, did we mention that they can stretch to twice their size?
13. Rifle Paper Co. Knotted Headband
Look, new moms have a lot going on, and may not have time to get their hair done. So why not give them a stylish headband that will keep strands (or four-day hair) at bay? There are six prints to choose from, so you can find the perfect hue that fits your person's personality.
14. Helen Ficalora Alphabet Charm
Tell the new mom in your life how much you love them with an alphabet charm from Helen Ficalora. You can choose from gold, silver, white gold, or rose gold, and have any initial or title (like "mom") inscribed in the center.
15. Otherland Georgette Candle
If you feel that the new mom in your life has everything they could need, why not give them a delicate-scented candle from Otherland that will make their home smell like southern magnolia, lily of the valley, and white amber?