The first "Moana" trailer is here, and we're obsessed with Disney's new Polynesian princess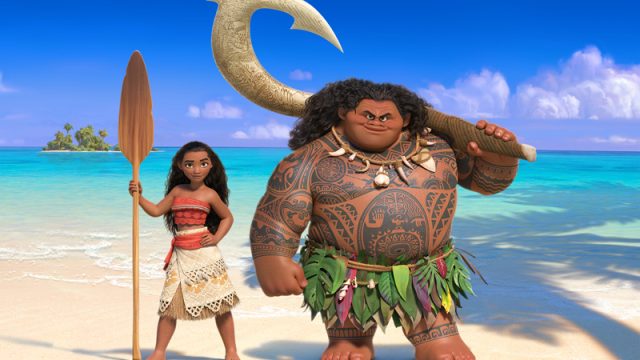 A few months ago, we learned all we could about the new Disney princess movie, Moana. To refresh your memory, we learned that Moana (voiced by Auli'i Cravalho) will have a similar spirit to both Merida from Brave and Elsa from Frozen, and she's amazing at archery, sailing, and fighting. She's also an excellent navigator. She'll be joined on her journey by the demigod Maui, voiced by Dwayne Johnson, and we can't wait to hear his singing voice. There will be three awesome sidekicks to watch out for in the film, and the villain appears to be — wait for it — a molten lava witch.
These facts alone were enough to have us super excited for the film, but NOW, we have a trailer to hold us over, as well. Feast your eyes on the first teaser trailer for Moana:
Chills! This trailer gives us a little insight into who Maui is, and what kind of relationship he and Moana might have throughout the film. It also shows us some of the rich ocean life we'll see throughout the telling of the story, and a small glimpse of the beautiful soundtrack, which includes tracks and collaboration from Hamilton creator Lin-Manuel Miranda and Opetaia Foaʻi.
Basically, this teaser trailer gave us just enough info to keep us wanting more, and we can't WAIT until Moana comes out this Thanksgiving.