The first marshmallow cafe is opening up, because dreams really do come true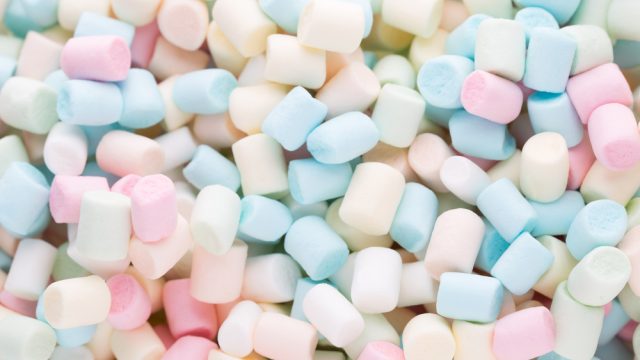 We know it's been a tough year with a lot of ups and downs, so this news couldn't come at a more opportune moment. This summer, there is a marshmallow cafe opening up in Chicago—and it will be the first ever of its kind. It's called XO Marshmallow, and it was funded by a Kickstarter campaign, proving that people need marshmallows now more than ever.
Co-founders Lindzi Shanks and Kathryn Connor first came up with the XO Marshmallow concept in January 2016. It was originally an online store, but it gained attention when it won a Food and Drink award, for which they were awarded a small business membership to the Chicagoland Chamber of Commerce.
With their XO Marshmallow Kickstarter campaign, which launched last month, they initially hoped to raise $6,500. But they've already gotten $8,507—because we need marshmallows now more than ever. Their new goal is $10,000, and we don't have a doubt that they'll reach it in flying colors.
The Chicago XO Marshmallow location will open up in June, and here are a few of the things that will appear on the menu: taco s'mores, toasted marshmallow lattes, marshmallow pops, boxed marshmallows, hot cocoa mixes, and freshly baked marshmallow treats, of course.
Are you drooling yet?
Just to give you a better idea of what they're known for, their salted caramel marshmallow is their best seller—and it's all because of their homemade salted caramel sauce, which you can buy separately thanks to the Kickstarter campaign.
https://www.instagram.com/p/BTMN8oqhAmn
"Our offerings will be expanding from just marshmallows and mars'halos to s'mores, crispy treats, whoopie pies, toasted marshmallow lattes, to name a few," the co-founders said in a press statement.
Also expect to see some gourmet marshmallow flavors, like champagne and lavender honey, Nutella, strawberry, etc. We simply cannot wait.
https://www.instagram.com/p/BS9S7pxhQK0
https://www.instagram.com/p/BTuHm7_hVJD
See? The world isn't such a bad place after all.