"Party Over Here" is the all-female comedy sketch show you've been waiting for
Have you ever thought to yourself, hmmm, I wish there were MORE OPPORTUNITIES to watch ladies be funny on tv? WISH NO LONGER! The geniuses responsible for The The Lonely Island ("D*ck in a Box," "I'm On a Boat," etc) and executive producer Paul Scheer have created a new sketch show for Fox called Party Over Here, starring three incredibly talented up-and-coming comediennes Alison Rich, Nicole Byer and Jessica McKenna.
Rich comes to us fresh off the writing staff for Saturday Night Live and the Hulu series Resident Advisors. Byer is one of the break-out stars of the MTV series Girl Code and McKenna recently appeared on the Fox Improv comedy series Riot and is a regular performer at UCB and Groundlings Theater in LA. The show combines pre-taped comedy sketches with performances in front of an intimate studio audience. Think SNL meets Inside Amy Schumer. Basically, do you like comedy trios, feminism, and viral sketches? Then you'll like this show. Or better yet, let the girls explain the show to you.  
DOESN'T THIS SEEM LIKE A SHOW YOU WANNA WATCH?!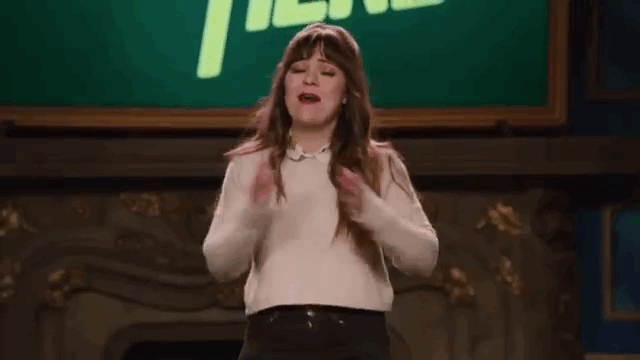 The series premiere episode appropriately features a sketch called "Suffragette" #becausefeminism (and also #voting) where the cast plays women finally gaining the right the vote, but not having enough time to make it to their polling place on their lunch break.
To tide you over until the premiere, check out this brand newHelloGiggles exclusive first look at a sketch where Rich meets her mom's weird and slightly racist new BFF.
https://www.youtube.com/watch?v=mZYaHCdwwjQ
Check out Party Over Here when it premieres on Fox, Saturday, March 12 at 11:00pm ET/PT.