Kim Kardashian's new KKW fragrance will look so pretty next to your crystal collection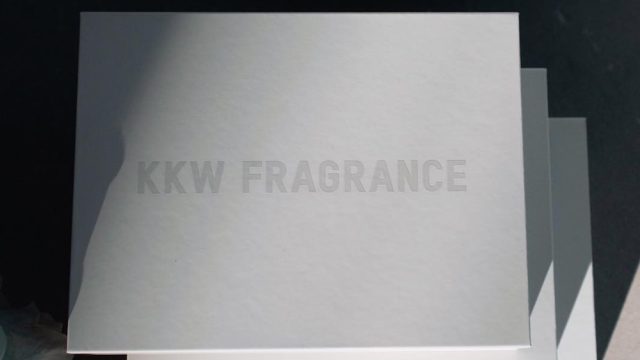 Calling all Kardashian-Jenner fans: Kim Kardashian's new fragrance is almost here, and each new teaser pic has us feeling the vibrations.
The crystal-inspired perfume was announced months ago and the release date is nearly upon us. KKW and fragrance fans can grab a bottle (or three) on November 15th.
Previous teaser posts from the star showed images of rose quartz, which is still having a major beauty moment. Crystals, in general, are a hot trend right now in beauty, fashion, and wellness, so it makes sense that future KKW Fragrance releases are reportedly inspired by other gems.
Which brings us to Kim's first perfume launch, the gardenia-based scent comes in three versions: original Crystal Gardenia, Crystal Gardenia Citrus (we're guessing it's a bright and fresh remix), and Crystal Gardenia Oud (sultry, woodsy, and musky).
The expansion of Kim's beauty empire shows no signs of slowing, especially with the tease of KKW Beauty's new lipstick collection. Aside from Kim's stellar contour and highlighter kits and rumored concealers, she's dabbling with fragrances. It's just one more thing Kim is adding to her growing resumé.
https://www.instagram.com/p/BbFPZQdFXy-
Ooooh…pretty.
https://www.instagram.com/p/BbHyxColW1p
The bottle is a frosted white reminiscent of Calvin Klein's 90s classic scent CK One.
So fresh and so clean.
https://www.instagram.com/p/BbCyh1VFYM2
This box is pretty fabulous, too. The release arrives just in time for holiday gift shopping.
https://www.instagram.com/p/BbAVISTFnoE
Check out a behind-the-scenes look at the shoot for the campaign, shot by photography duo Mert and Marcus. Kim seems in her element here as an ethereal, yet earthy goddess. Can we please get a closer look at those crystal necklaces, though???
https://www.instagram.com/p/BbKY2Xillva
While we don't know the pricing yet for these new perfumes, you can get the Crystal Gardenia fragrance collection on November 15th on KKWFRAGRANCE.com.