Showtime's First Ladies has a series order, and a huge star is playing Michelle Obama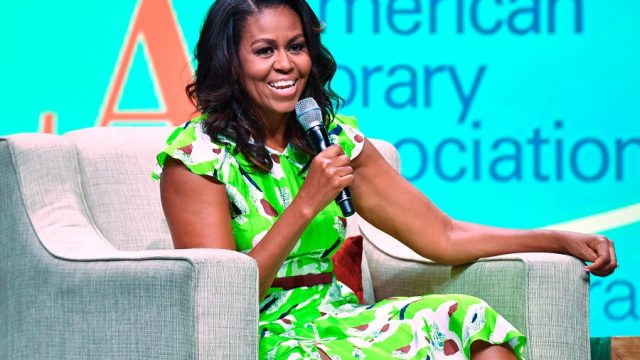 Update, February 5th, 2020, 1:03 p.m. ET: You can now officially watch Viola Davis as Michelle Obama because The Hollywood Reporter has confirmed that Showtime's First Ladies has been ordered to series.
Season 1 of the anthology series will focus on the "personal and political lives" of Eleanor Roosevelt, Betty Ford, and Michelle Obama. However, no further casting details, aside from Davis, have been announced.
We also don't yet know when you'll be able to watch the series, so we'll just have to manifest our dreams of a premiere date sooner than later.
Original post, August 27th, 2019: We couldn't be more excited if we tried. Deadline is reporting that legendary actress Viola Davis has been cast as legendary former first lady Michelle Obama in Showtime's upcoming series First Ladies. First Ladies seems to be in the early stages of its development, but here's what we do know about this potentially groundbreaking series.
The series will be set in the East Wing of the White House, which serves as the first lady's offices—as opposed to the storied, typically more visible West Wing, which serves as the president's domain.
The East Wing, says Deadline, is "where many of history's most impactful and world-changing decisions have been hidden from view, made by America's charismatic, complex and dynamic first ladies, and "the series will peel back the curtain on the personal and political lives of our most enigmatic heroes, with Season 1 focusing on Eleanor Roosevelt, Betty Ford and Michelle Obama.
In addition to starring in the one-hour drama, which Showtime has given a three-script commitment, Davis will also take on an executive producer role via JuVee Productions, the production company she runs with her husband Julius Tennon. 
This massive casting news comes hot on the heels of the launch of Higher Ground Productions, the real-life Obamas' production company. Their first film, American Factory, is now streaming on Netflix.   
https://www.instagram.com/p/B1bs9EUnhdR
No word yet on who will be cast as First Ladies' Roosevelt and Ford. But if Davis's stellar track record is any indication—she's one of only 15 artists in history to EGOT (no, it's not just a 30 Rock joke)—she'll do a stellar job portraying the ever-inspiring Obama.