The first image from "Thor: Ragnarok" is here, and it is, uh…hilarious?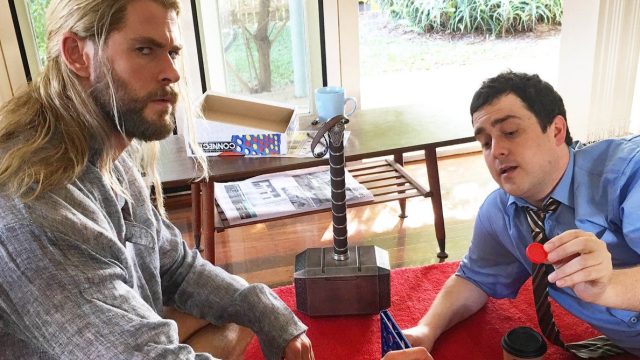 Last week at San Diego Comic Con, Marvel unloaded a HUGE amount of information on a packed Hall H crowd of 7,000+ die-hard Marvel fans. We got to see (because YEAH, I was there) brand-new scenes from Guardians of the Galaxy, Spider-Man, Doctor Strange, and also, Thor.
Thor is the BIG Marvel movie in production right now, and though filming has only just begin on the latest outing with the Norse God (and his troublesome brother), the audience was treated to a video about the day-in-the-life of Thor, and everything he's been up to since the end of Avengers: Age of Ultron. 
Because, didn't you watch this year's Captain America: Civil War and think to yourself, "WHERE THE HECK IS THOR?"
Well, Thor's been in New Zealand, and has a new roommate, and he's trying to get to the bottom of the Infinity Stones.
Though the actual Thor footage from Comic-Con hasn't been released online yet (and hope and pray that it is released, because it is ?), a few images from it have started to surface over the last few days. Remember how serious Thor was during the first Thor, and how serious he was during Thor: The Dark World? Prepare for something completely different when it comes to Thor: Ragnarok. Prepare to…laugh?
The film is being directed by known funnyman, Taika Waititi, who just shared a "first look" from the movie. Thor has made a giant "vision" (not that kind of Vision) board, and has been slowly collecting evidence about the "Purple Guy."
The Purple Guy would be Thanos.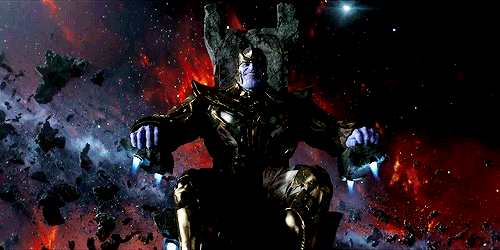 If all of Thor is like this, we are in for a treat. We might also be in for some intense Connect Four games, since that's how Thor now likes to pass the time with his new roommate, Daryl (and forever roommate, Mjölnir).
Doubtful that this footage actually makes it into the finished Thor: Ragnarok, but we can hope. Raise your hand if you're suddenly super stoked to hang out with Thor again ✋.