The first supermoon of the year falls on New Year's Day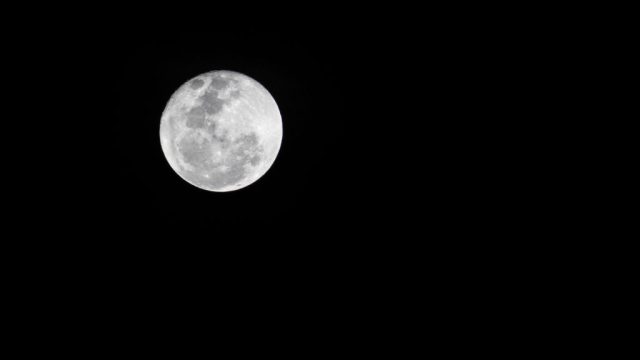 Congratulations, we did it! We've made it through a tough year (here's looking at you, 2017), and come out on the other side. The world is shining a bit brighter, and not just thanks to the twinkle in our eye we get when it's a new year. This time, we usher in a new year with a particularly lovely omen. The first supermoon of 2018 falls on New Year's Day, which means our life is illuminated by the moon's rays more than usual.
We only had one supermoon last year, the last full moon of the year, and we only have two this year. But the two supermoons just so happen to fall on the first and last day of January. And the second supermoon of the month just so happens to be a total lunar eclipse as well. The second full moon taking place in one month also makes it a blue moon. This is a special omen that only happens every two and a half years.
So what is a supermoon anyway? A supermoon is when the moon is either full or new — when it's closest to the earth during its orbit. A full supermoon can appear to be 14 percent bigger and 30 percent brighter than a normal full moon, according to NASA, USA Today reports. Which means it's the perfect time to do some moon gazing. Or take a moon bath by basking in the moon's rays, à la Morticia Addams.
This moon is also known as the Wolf Moon.
The moon is named after howling wolves who croon at the moon.
Its other nicknames include Old Moon, Ice Moon, Snow Moon, and the Moon after Yule, according to Time and Date.
We hope that no matter how last year went that this Full Wolf Moon ushers in some light and illumination for your 2018.