The first-ever Nutella Cafe is opening, and it will be nothing less than heaven on earth
When we had our first spoonful of Nutella as kids, our lives were forever changed. In fact, that was our first taste of true love. Our lives changed again upon hearing the news that the first-ever Nutella Cafe is opening in Chicago later this month.
On Wednesday, May 31st, at 10 a.m., the Ferrero-owned-and-operated Nutella Cafe will open it's doors to the public and host a grand opening. Word on the street is that the first 400 guests will receive special surprises while supplies last.
Fire up the family car and buckle up, kids! We're going on a road trip!
Just as you most likely expected, the Nutella Cafe menu is nuts — no pun intended! Don't think you're going on a diet this spring, because these sweet Nutella treats are way too tempting to give up.
There's the seasonal fruit crostata, which the menu describes as an "open-faced, rustic pie" filled with fresh fruit and topped with Nutella and toasted hazelnuts.
Or how about the grilled baguette? It's served warm and crisped, also with a dollop of Nutella, and topped with a sprinkling of toasted hazelnuts.
And did we already mention that there's going to be Nutella gelato served at the Nutella Cafe? There will also be Fior di Latte gelato, topped with drizzled Nutella and affogato gelato which is the Fior di Latte drizzled with Nutella, plus a warm espresso shot to pour on top.
Are these tears trickling down our faces, or…?
Here's a digital rendering of what the Nutella Cafe is going to look like. It's basically a futuristic version of Willy Wonka's Chocolate Factory meets a posh French café.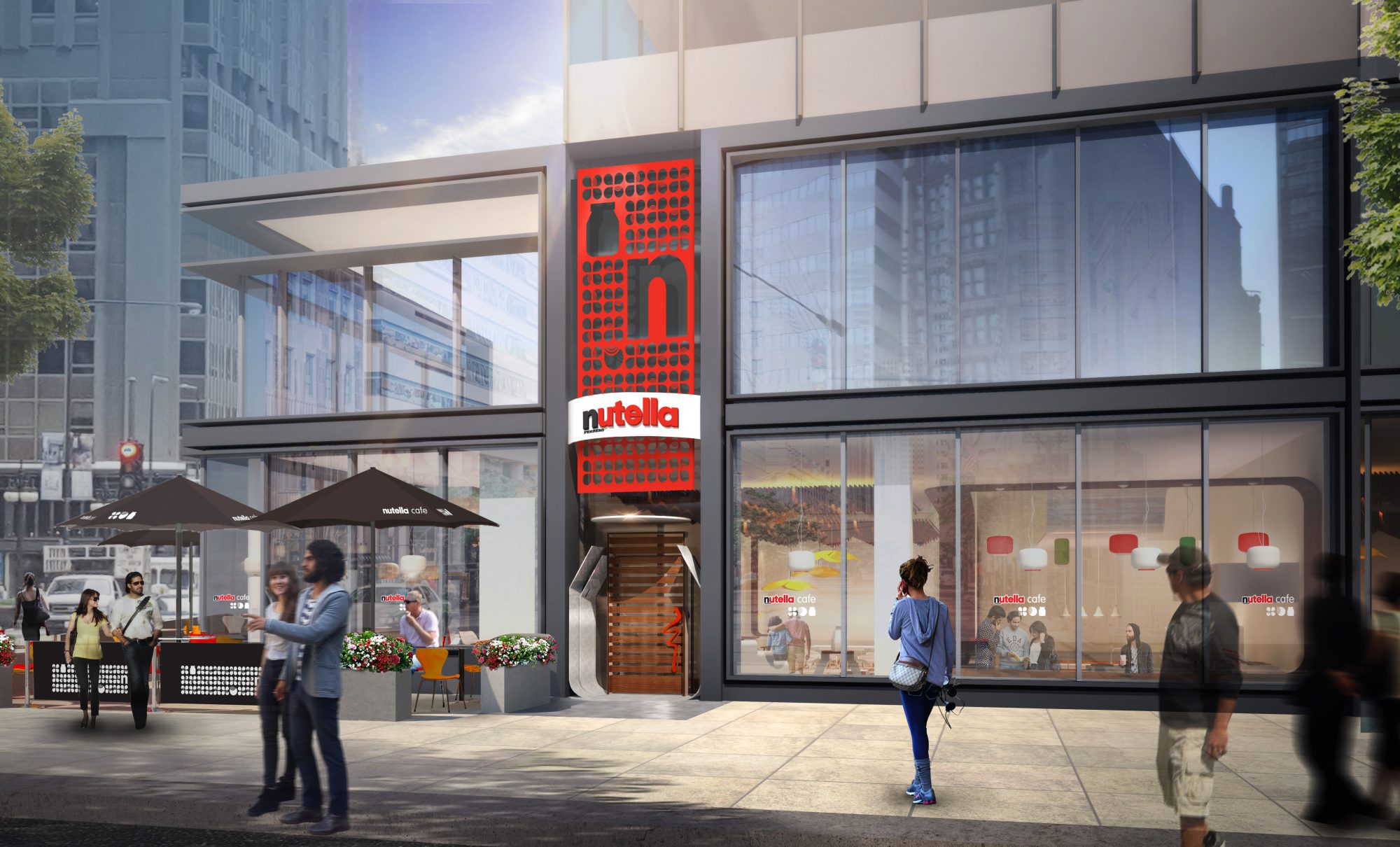 Finally, there's a place to worship the almighty Nutella! Pack your bags and head to Chicago at the end of the month. This grand opening is certainly one you won't want to miss!