Watch out, goths: The first-ever black blush is here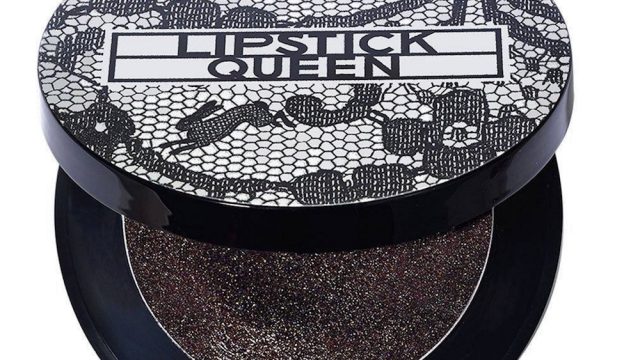 Now here's something that even the most devoted of goth beauty lovers don't see every day: Lipstick Queen released the Black Lace Rabbit Blush — an actual black blush specially formulated to look gorgeous on all skin tones. Don't believe us? Australian brand Lipstick Queen is well-versed in creating chameleon-like products, so you can rest assured that no matter what your makeup style may be, you're going to love this blush.
At a glance, the packaging could not be more appropriate for a black blush. The lace design gives it that slightly gothic, yet romantic, Victorian feel. And you can see that the blush is infused with light-reflecting properties even when it's just sitting in the package.
https://www.instagram.com/p/BYK45Jkj7c_
We're swooning.
Here's how it works: the blush turns into a sheer berry on your skin, and the gold shimmer gives you a mysterious, candlelight glow. It's a dewy, light consistency that leaves your cheeks looking radiant, not streaky. The blush is enriched with natural oils, vitamin E, and shea butter so it's hydrating, buildable, and long-lasting.
No need to worry about a messy application either, just use your fingers to apply the Lipstick Queen black blush onto the apples of your cheeks, and let it work its magic.
As the season changes and the cool wind starts to blow, this blush is going to perfectly match our haunting, dreamy autumn aesthetic.
We love transformative makeup, it's so magical. Especially when the results are actually flattering. This is not just a gimmick we are talking about here. This blush really does wear beautifully with the added bonus of being slightly spooky and effortlessly cool.