How to Get Ready For Your First Date After a Long-Term Relationship
Good for you for getting back out there! Here's how to beat the nerves and be open.
You're rusty. You're out of practice. You're nervous and apprehensive. Congratulations, you're about to start dating again and you're experiencing totally normal thoughts!
"If you're still carrying baggage, pain or wounds from your past relationship, you might feel emotionally conflicted," says Treva Brandon Scharf, an ICF-certified dating and relationship coach in Beverly Hills.
After a long break (or even a short one), the dating world often feels like a strange place with perils and unknowns—but it's also a place that's ripe with opportunities for love.
RELATED: Why You Keep Dreaming About Your Ex
Before you jump in, understand what's in your present and what's now in your past, suggests Michelle Devani, the founder of Love Devani, a relationship help site. This will enable you to prevent comparing the two, which can be toxic. 
"If you decide to date again, look forward and focus on what's ahead of you," Devani says. "If you weigh your feelings in the past, you won't be able to let go and start again."
Then, try to breathe, Scharf advises. This will calm your nerves and center your nervous system. Try meditating if you can't stay focused.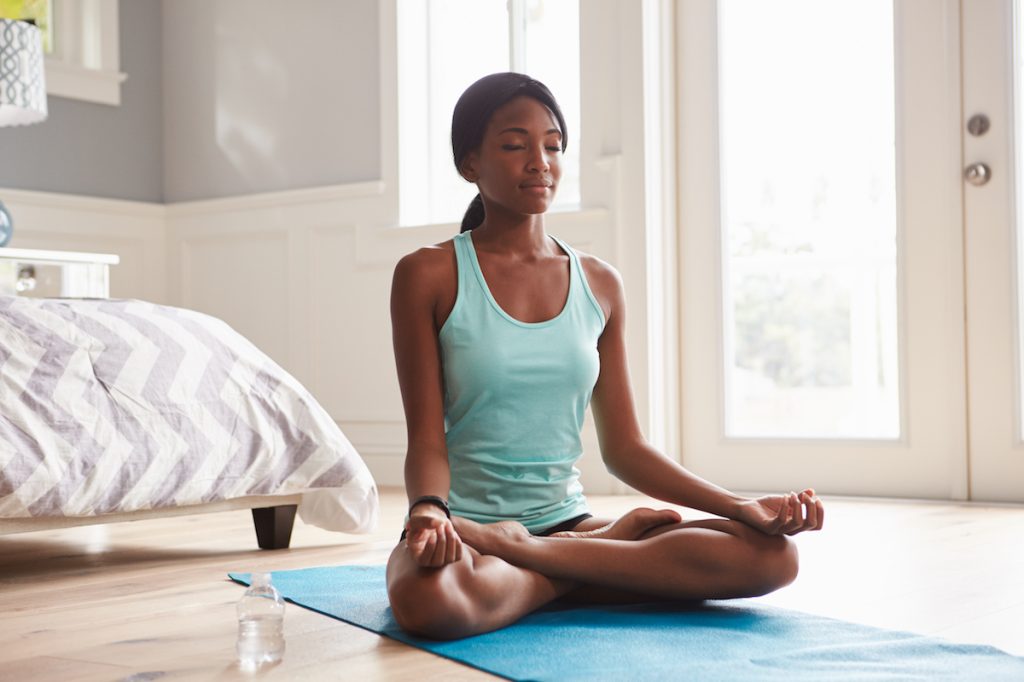 Next, try to manage your expectations, says Lori Husband, a licensed clinical psychologist in Nashville. Instead of focusing on finding a perfect match or your next partner, try to make those first few dates about your own healing. You can do this by setting a goal of working through your anxiety specifically by having new dating experiences, Husband says.
"Regardless of how the date turns out, you can feel proud of yourself for going and working through your anxiety and resisting the urge to opt out," Husband says. 
Ease the pressure by reframing the date, and think of it as an interesting interaction or conversation—or as an opportunity to practice your dating and communication skills such as being present and attuned, sharing thoughts and ideas, and listening. 
Every time you meet someone new and learn about their life experiences, this can expand your own perspective and foster social-emotional learning, Husband says. 
Make the date easier on yourself by choosing a location that makes you feel comfortable, such as your local coffee shop, Husband suggests. If you feel better talking on the phone or on Zoom before meeting in person, don't be afraid to ask for this.
And, if maintaining eye contact is too intense, consider an activity date such as bowling, trivia, or walking. 
Remind yourself that it's totally normal to be nervous, and most people are nervous on first dates. 
If you're worried about having enough to talk about, look back at your date's online profile or social media and think of some questions you could ask. 
"Ask them what made them move to your city or decide to go into a particular career field," Hunter suggests. "Ask about their family and pets. People like to share their stories." 
Above all, take the pressure off of yourself and the other person. If this one isn't the one, you've got a whole fresh start, so keep putting yourself out there.
Danielle Braff is a freelance writer based in Chicago.
Read more