Nothing says it's the Fourth of July like fireworks on your nails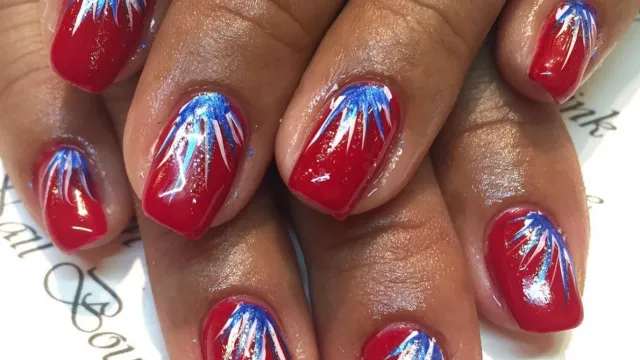 We're always looking for an excuse to wear elaborate nail art and the 4th of July might just be the best one. Not only is the holiday all about the colors red, white, and blue, but sparkles and stars are also totally acceptable. That's because — aside from the BBQs — the biggest part of 4th of July is the fireworks.
Thanks to these beauty geniuses on Instagram, fireworks aren't just in the sky. You can totally wear them on your nails using some nail polish and a steady hand. Check out some of our favorites below!
Red, white, and blue:
These nails keep it classic, because if it ain't broke, don't fix it! You can't go wrong with red, white, and blue, and adding fireworks just makes it that much more festive.
Subtle accent:
Sometimes, a little goes a long way, and by accenting one nail with the firework pattern you're still giving a nod to the holiday while also maintaining the demure sophistication of a classic manicure.
Full-on color explosion:
For the rest of us, it's go big or go home. The beauty of fireworks is that they come in every color imaginable, so the sky is (literally) the limit when it comes to designs. With nails like this, you'll steal the show at the family bonfire — and maybe an extra burger.