This "Firefly" star is getting married and asked Twitter for some serious advice
One of our favorite Firefly stars, Alan Tudyk, is getting married today and asked Twitter for advice.
Of course, he'll always be Hoban 'Wash' Washburne to us.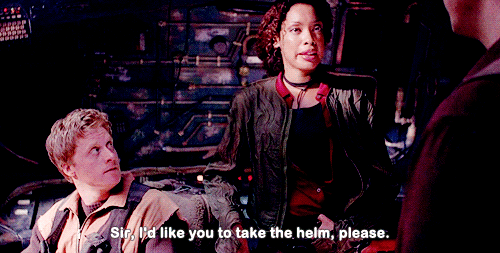 ICYMI, our hearts broke when the TV show ended. And this 30-second-ish animated YouTube clip recently helped us quell our thirst for more Firefly in the future.
Wondering what Tudyk's been doing since?
Aside from starring in movies such as Death at a Funeral and Knocked Up, lately, he and fellow Firefly actor Nathan Fillion are in the web series Con Man together and play stars of a cancelled sci-fi show called Spectrum. Last month, the video game version debuted, Con Man: The Game, according to Entertainment Weekly.
But, back to business: What kind of advice did people give Tudyk?
We think this one may be from his fiancée. (Or just a random person who wants to have a dual wedding.) ?
In any case, she seems to have a sense of humor.
And she posted this pic of them on Insta a few weeks ago. Awww.
And here's a photo of them all dressed up, how we imagine they'll be today.
But, hold up, who is Charissa Barton?
"Charissa Barton is a dancer, choreographer, creative consultant, and artistic leader bringing 25 years of professional expertise to film, theater and the digital landscape. With a career that spans across 17 countries, she is known most recently for her work as Associate Choreographer for Katy Perry's Grammy performance, and as Director/Choreographer of an independent short film titled Question of You. She is also co-founder of Axis Connect, a creative platform for high-caliber dance artists.
Who knew, amirite?!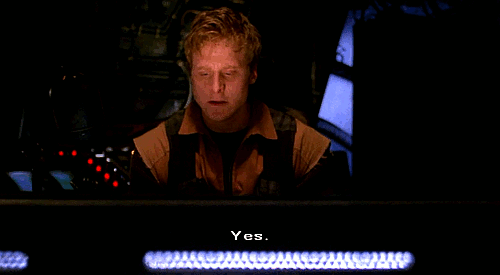 In any case, we congratulate the happy couple on their big day.
And if your invitation got lost in the mail like ours did, you can check out Con Man for free today instead. #BestGiftEver