Finn Wolfhard accidentally drank from a bidet, and his panic is real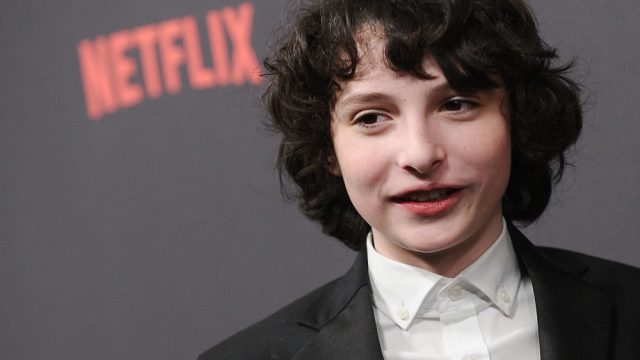 You know what's scarier than killer Demogorgons? The sinking realization that you just sipped toilet water and told the world about it. Stranger Things star Finn Wolfhard apparently just learned that lesson the hard way on social media, and we're trying our very best not to laugh.
Finn Wolfhard — who plays mini hero Mike on Netflix's hit series, and also starred in this summer's It — was visiting France this week. Between binge sessions, fans noticed the 14-year-old star had unwittingly shared a cringeworthy observation about his travels on Twitter:
https://twitter.com/udfredirect/status/925041261677043714
As anybody familiar with European plumbing could tell you, that weird tasting "water fountain" is definitely NOT for drinking. It's a bidet, and it's used to, well, clean all those nooks and crannies your toilet paper can't. But we're getting ahead of ourselves.
Wolfhard went on to tweet that he'd learned the bathroom contraption was called a bidet, but was still in the process of finding out more about it.
We have questions here: If our boy Finn was curious enough to Google something like "What is this toilet-like water fountain in my French hotel room?," it seems like he would have come to the horrifying conclusion that he just gargled water meant for privates sooner, right? Considering the second-hand embarrassment we were feeling reading this entire exchange, we'll let the kid slide just this once.
https://twitter.com/udfredirect/status/925041676950876165
It took poor Wolfhard another full minute to pull up an actual definition of what he'd just swigged and he was, rightfully, horrified (just like the rest of us). He kept his third tweet about the incident short and ashamed.
https://twitter.com/udfredirect/status/925041921956941825
*So* many embarrassed face emojis. The internet predictably had something of a field day when they came across the mix up. While some followers insisted Wolfhard had to be joking, many more tried to gently break the news.
Needless to say, the young actor won't soon forget this particular foreign fixture. And might we suggest carrying a bottle of water with you next time you travel, Finn?