They just released the "Finding Dory" theme song and it will break your heart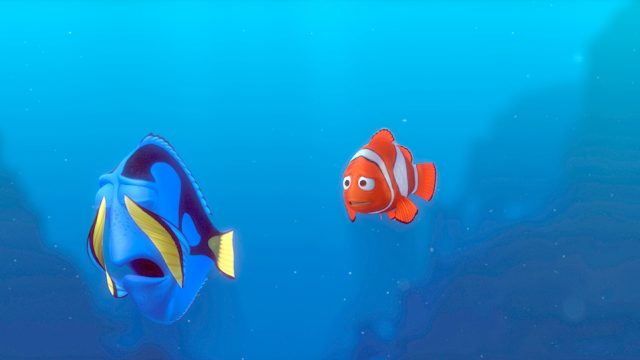 Fans of Disney-Pixar movies know that they can have some real emotional depth to their storylines. I mean, we were barely finished dabbing our eyes from the first few minutes of Up when they released Toy Story 3 and we were suddenly completely out of tissues. So it's no big surprise that the newly-released theme song for the latest movie Finding Dory is also packed with tear-jerking emotion.
The song itself is the classic "Unforgettable." It's absolutely perfect for the film, remember how beautifully they used "Beyond the Sea" in Finding Nemo?  "Unforgettable" is another great jazz standard,  originally made famous by Nat King Cole in the 1950's and re-popularized by his daughter, Natalie Cole, in 1991. But Sia's take on it for Finding Dory is completely refreshing and totally modern.
She premiered the theme song on Ellen, where the host, of course, is the voice behind famously forgetful fish. Sia's hauntingly beautiful voice mixed with the magical music and playful sounds made it feel like you were completely submerged in a sea of nostalgia. As Ellen was thanking her for doing this version of the song, Sia said "Dory's story makes me teary." Ellen added, "Dory's story makes a lot of people teary."
And that's the truth. Who doesn't get all blubbery at even the thought of a charming and optimistic fish who has been seemingly abandoned in a large, dangerous ocean. Even more emotional-cry-worthy, Dory has no long-term memory, and can't remember anything about her family or her story, yet, despite all odds, retains her positive attitude through all challenges. Sniff.
It's no wonder Sia was so ready to bring her own brand of honesty and raw emotion to this song. It's a powerful story with an even more powerful message.
Prepare yourself to feel all the feels as you watch Sia's on-point performance. https://www.youtube.com/watch?v=