We're squealing over the new "Finding Dory" teaser
Sometimes, you don't know how much you missed something until you see or hear it again. Such is the case with Dory, our favorite forgetful fish, who re-introduces herself in a new teaser for her upcoming showcase, Finding Dory.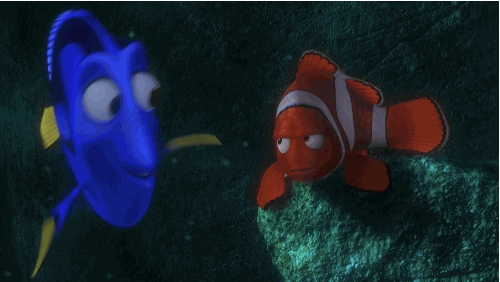 For those of you who've never seen Finding Nemo, Ellen DeGeneres's Dory was the freckle-faced heart of the film, and after more than a decade of fan clamoring, she's finally getting her own chance to shine. And judging by the new teaser for the film, yes, we're more than ready to see Dory lose her way over and over again.
Now, this teaser is really a teaser—a new, full trailer drops on March 2 during The Ellen DeGeneres Show, but we're getting tingles just from hearing Dory exclaim "Hey, Dory's missing, we gotta find her!" Watch below, and let the nostalgia and excitement take you over.