This new "Finding Dory" clip features Crush the turtle and it's totally sick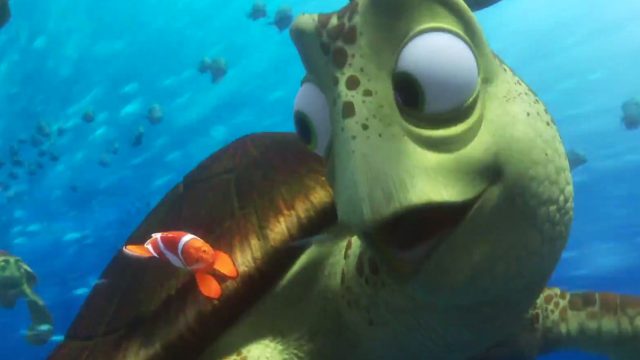 Although this week's Finding Dory trailer was undoubtedly hilarious, it also left us feeling pretty teary-eyed as we watched young Dory try to find her parents ever since she was a little fish. But the first new clips released by Pixar last night are cracking us up with major doses of nostalgia, because they're bringing us back to 2003. And it's all because of one totally tubular turtle: Crush.
In the first clip, we see Marlin, Dory, and Nemo crossing the ocean with the sea turtles once again, and a nauseated Marlin clutches to Crush's shell for dear life. He just has one rule for him: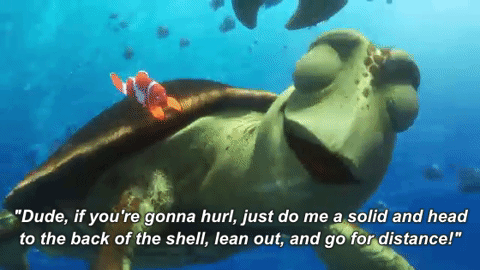 But of course, we can't forget about Squirt's totally sick wisdom: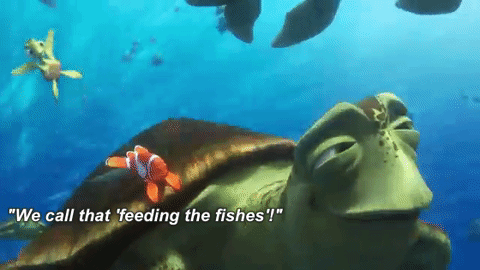 Meanwhile, Dory is trying to tell the rest of the little sea turtles about their goal: to find her parents. She tells them everything she knows. . .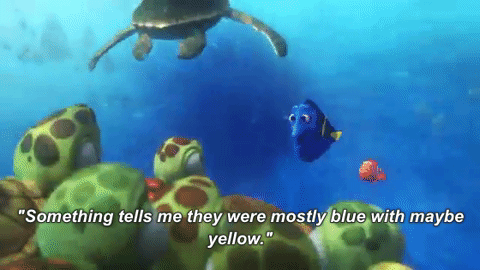 The clip's only a minute long, but it tugs at our heartstrings because we're reminded oh-so-much of the first time we fell in love with Finding Nemo over a decade ago. https://www.youtube.com/watch?v=
Although the film will be revisiting old characters, it will undoubtedly be introducing quite a few new (and equally as awesome) ones. The second clip introduces Hank the Octopus, who uses his camouflaging skills to sneak over to Dory's tank.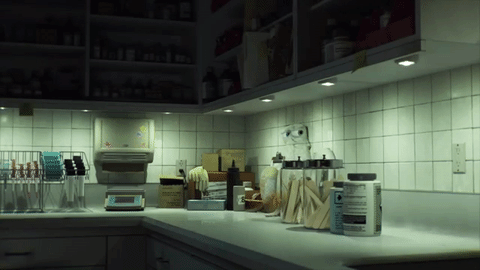 Okay, so technically this isn't the *first* time Hank has been introduced; back in April, Pixar noted that he's actually an Easter Egg from other movies. We can't help but notice that he seems a little bit on edge in the clip, and we're wondering. . . is that his personality or is the fish hospital really that bad? Guess we'll have to wait until June 17th to find out. https://www.youtube.com/watch?v=