Finding the Black female friendship I'd always longed for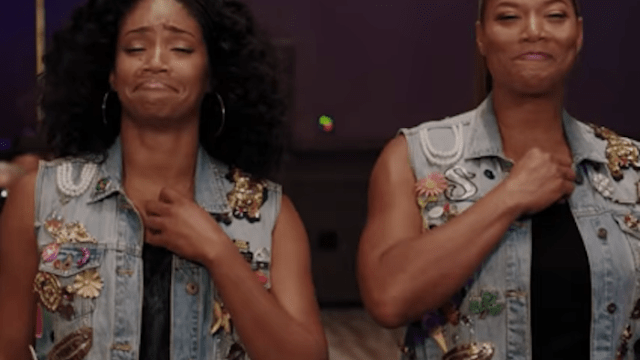 After seeing the #BlackGirlMagic blockbuster Girls Trip last summer, I walked away with two very distinct emotions. I felt elation at having seen four powerhouse Black women completely command a movie with their talent and presence, free from any of the tragedy we've come to know and expect from Tyler Perry movies (no shade). And I also felt a sense of sadness and regret — I didn't have that dynamic force of group friendship with other Black women in my life.
As a result of attending a predominantly White high school and college — not to mention growing up in a mostly White suburb outside of Baltimore — my closest friends are, well, White.
It's not that I didn't have any Black female friends at all, but they were usually from different parts of life and I could count them all on one hand. Yet I intrinsically knew there was something special, something different about Black female friendship.
I'd witnessed it growing up as a kid in the '90s, watching Living Single, and then Brandy and Countess Vaughn in Moesha. But I never fully lived it. Even though my best friend in middle school was Black, we fell out of touch after eighth grade graduation (you have to keep in mind, Facebook didn't exist until my freshman year of college).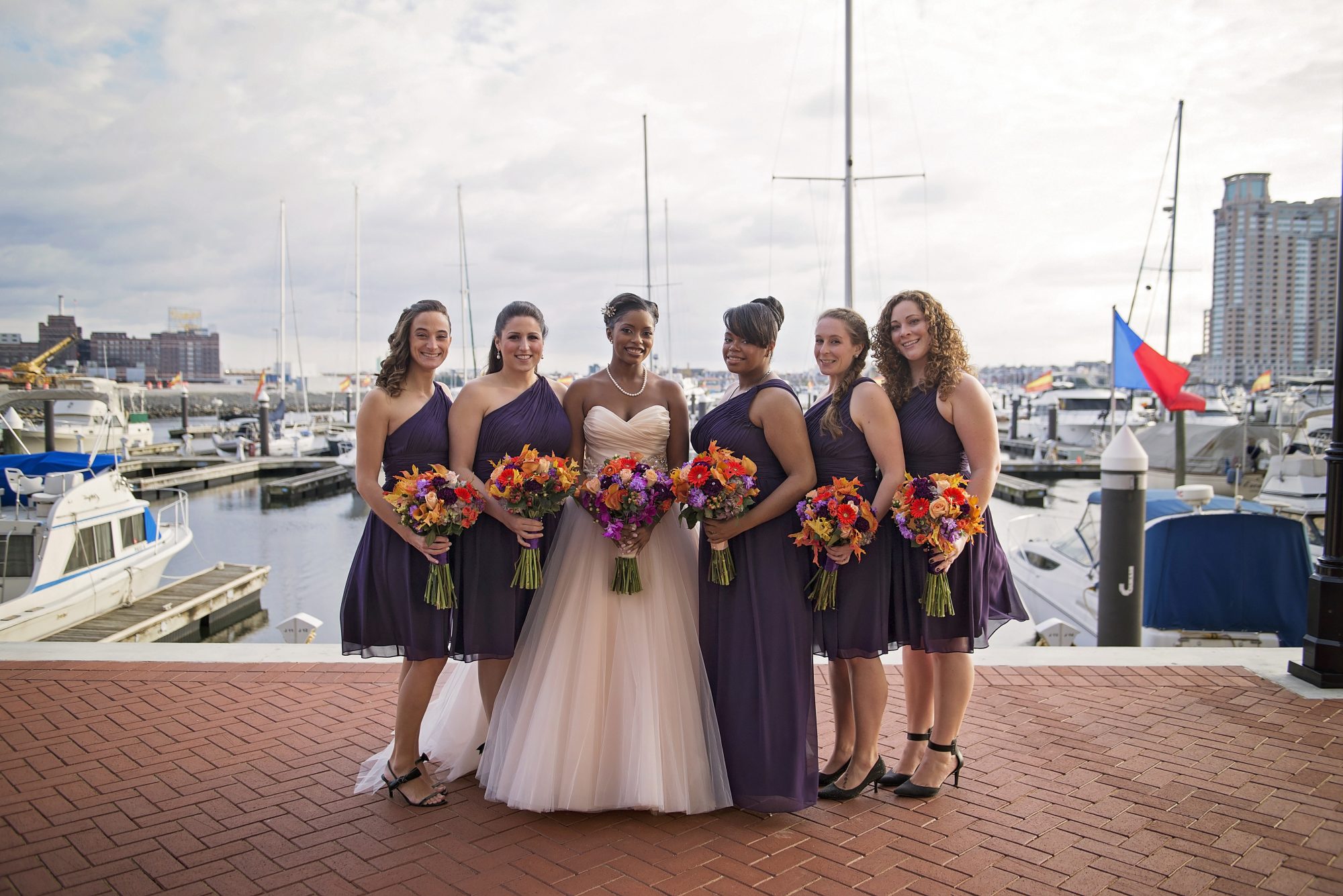 And, if I'm being totally honest here, I had internalized the horrible messages that society sends Black girls.
There was a part of me that intentionally kept a distance from other Black girls growing up, lest I be lumped into the stereotype of being "ghetto" or "loud" — cliches that both haunt and harm Black women to this day.
In college, I started meeting young Black women who had a similar upbringing as me, having lived in mostly White middle-class neighborhoods. But still, my closest friends and roommates (and future bridesmaids) were White.
It wasn't until I moved to Chicago and worked at a Black magazine that I finally interacted with incredible Black women on a regular basis, all from different backgrounds. But at the same time, I didn't feel "Black enough" because I was one of two women in our entire office who wore my hair relaxed instead of natural. And I'm ashamed to admit it now, but I was a bit hesitant to publicly join the #BlackLivesMatter movement on social media for fear of being "too Black" for my White friends and followers. I was not yet "woke."
A few years later, in 2016 — thanks in part to Beyoncé's LEMONADE — I had a racial awakening.
I, finally, proudly claimed my identity as a Black woman and all that comes with it — but it still didn't feel like enough.
Despite being internet friends with other creative Black women bloggers and influencers I'd met on social media, I was still lacking Black female friendship IRL. Until last summer: Shortly after seeing Girls Trip, I went on a trip to celebrate the wife of my husband's best friend. It was her birthday, and we were going on a girls trip to to Phoenix with three other women.
We'd all met before at some iteration of weddings or bridal showers, but this was the first time we were going to spend a weekend together. In short, it was magical. The evening our flight landed in Arizona, we went to see Girls Trip. It felt like we were living the movie.
The next morning, as I suffered from an especially heavy period, we bonded over our shared menstrual struggles, medical diagnoses, and other health issues. It was truly a Sister Circle — all of us gathered in the living room giving each other advice, but more importantly, giving each other space to just be our true, authentic selves.
So often society (and heck, our own families and friends) look to Black women to be strong. We've been doing it for centuries. Rep. Maxine Waters even said it herself: "I am a strong Black woman, and I cannot be intimidated. I cannot be undermined."
And yes, Black women are strong as hell…because we have to be. But we don't necessarily always want to be. There's a quote from a Malcolm X speech, which Beyoncé sampled in LEMONADE, that says:
"The most disrespected person in America is the Black woman.
The most unprotected person in America is the Black woman.
The most neglected person in America is the Black woman."
And it's as true today as it was in 1962. This is why Black female friendship is so important.
In a world that is constantly against us, we have to rely on each other for strength, support, and love. Nobody knows the struggle and inner turmoil of a Black woman like another Black woman.
We're all we've got.
After baring our souls in our impromptu Sister Circle, we spent the rest of the day at the spa and enjoyed a delicious dinner to celebrate our friend that evening. We were, in fact, living our best lives. In many ways, it was a spiritual transformation.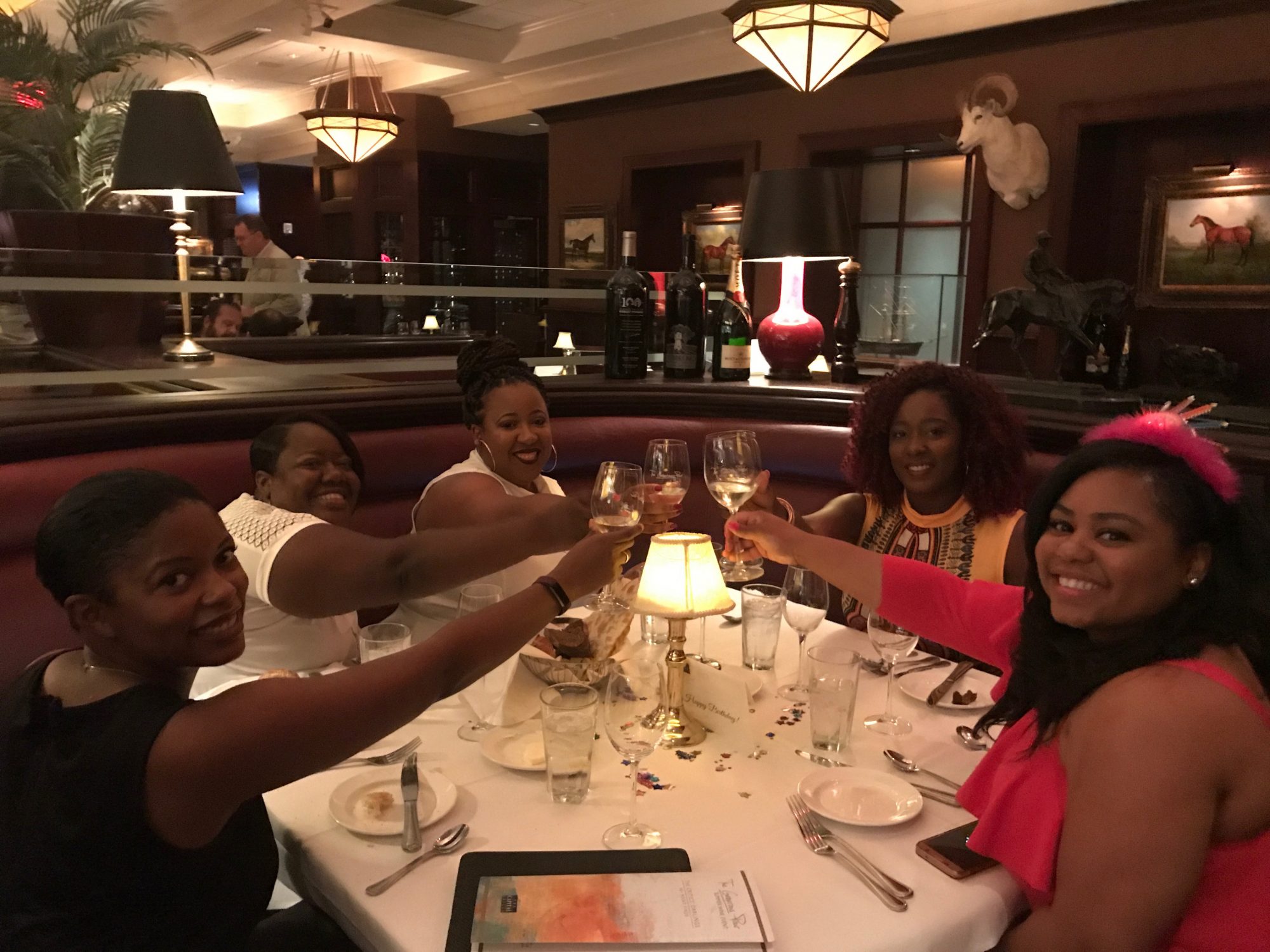 I don't know if it was the massage, the hot springs, the desert, or these four forces of fierce womanhood surrounding me, but I left our girls trip as a better person because of it. I left the trip with four more sisters.