How to choose the perfect pink lipstick for your undertone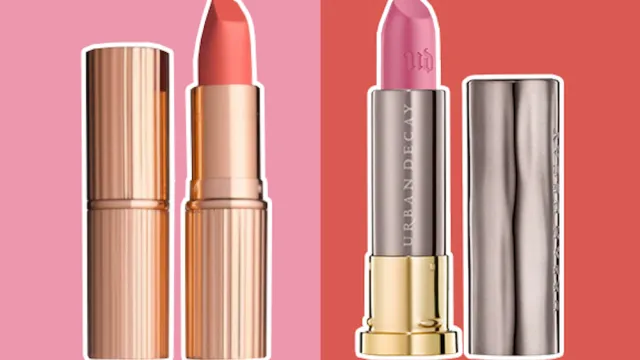 There's nothing more thrilling than shopping for new lipsticks — with a rainbow of shades, myriad finishes, and a wide array of formulas available, the lipstick world is our oyster. And while mixing it up is a total blast, there's something special about having a classic and effortless pink shade as your go-to.
It's great for everyday wear. It can take you from work to happy hour in no time. In fact, it doesn't really matter what the occasion is — pink is always a good choice. And just as with red lipstick, there's a pink shade to complement every skin tone. We all have different undertones, which means that there's no one shade for all. Certain pink lipstick shades will flatter your complexion more than others depending on your undertone.
So how does one find their perfect pink hue? We asked an expert to get the lowdown. To start, makeup artist Jane Meng explained the different undertones people generally have in order for us to get a better understanding of what lipstick looks best on us. Jane tells HelloGiggles:
"There are three main undertones: Warm (yellow, golden, peachy); Cool (pink, bluish, red); and Neutral (a mix of warm and cool.) An important undertone that often gets left out is Olive, usually a tanner tone that pulls more green/greyish than gold."
https://www.instagram.com/p/BepAfeWAhEr
As a side note, no matter how tan you get in the summertime, your undertone always stays the same. If you're unsure what your undertone is, Jane walked us through the process of figuring it out. She says, "The best way to figure out your skin's undertone is to check your veins."
When you look at the inside of your wrists, do your veins appear blue, green, a mixture of both, or a bit grey? She says:
"Blue veins are cool, green veins are warm, but if they're a mixture of both or it's difficult to tell, then you are neutral. Olive undertones read more neutral and cast a bit of grey."
https://www.instagram.com/p/Baoi2Pplph6
Once you've figured it out, you can find the perfect pink lipstick for your undertone.
https://www.instagram.com/p/BO4jyfdg6M3
To help you sort through the different shades of pink, Jane walked us through the colors you should look out for based on your undertone. Luckily for us, there is an abundance of pink lipsticks, so there's a little something for everyone.
Warm Tones: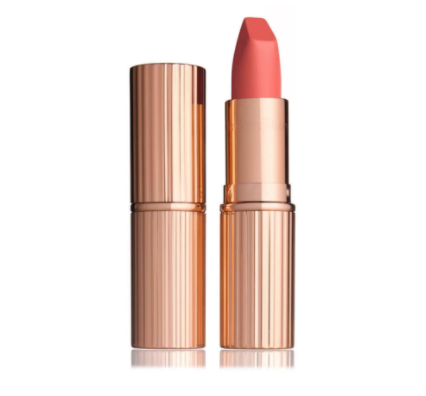 Jane recommends straying away from lipstick that has a blue or cool tone, as it could wash your lips out. She suggests using warmer pinks, like corals, which will give your lips a lovely glow. The Charlotte Tilbury Matte Revolution in Sexy Sienna ($34) is a great option.
Cool Tones: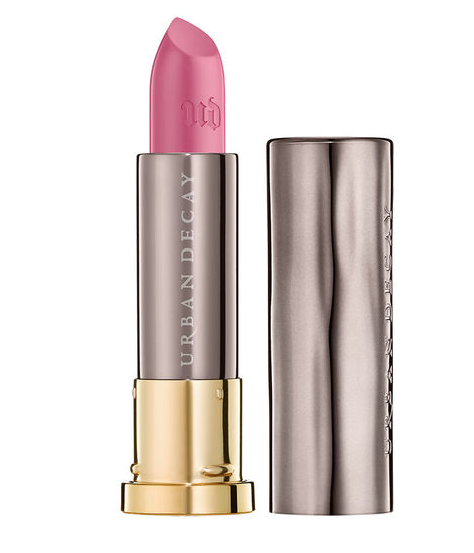 For people with cool undertones, Jane suggests applying true pinks. She explains, "It will brighten your skin and make your eyes pop." She recommends Urban Decay's Vice Lipstick in Double Team, ($17) since it's "a fresh take."
Neutral Tones: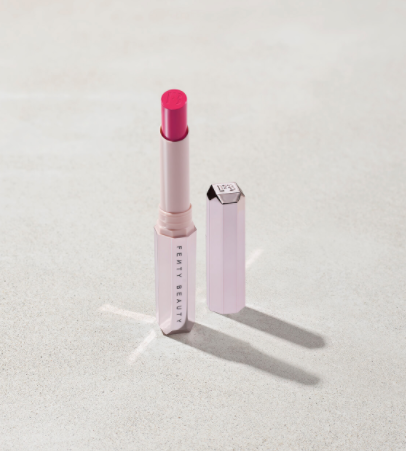 People with neutral undertones can pull off any pink lipstick shade. To have fun with it, Jane advises an electric pink like Fenty Beauty's Mattemoiselle Plush Matte Lipstick in Candy Venom ($18).
Olive Tones: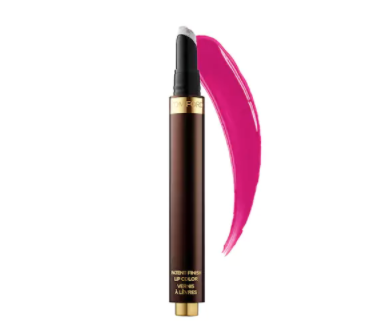 A deeper pink is gorgeous for people with olive tones. Jane tells us, "A berry pink will add warmth to the skin." She suggests using Tom Ford's Patent Finish Lip Color in Erotic ($54). "It's a great option to perk up your look."
Hopefully, this serves as a helpful roadmap to help you find that perfect, everyday pink. But don't let this advice keep you boxed in. The most important thing is that you express yourself in a way that makes you feel confident. Jane puts it best:
"At the end of the day, what really matters is what makes you feel good. Makeup is all about enhancing your beauty, which also means playing up your personality. Go ahead and break the rules a little!"
Take it to heart and go boldly into the night, pink lips first.