Finally, there's a cleanse where you eat only tacos for 30 days
Is this how you feel about tacos?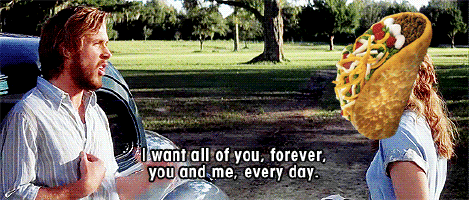 Is this how you feel about cleanses?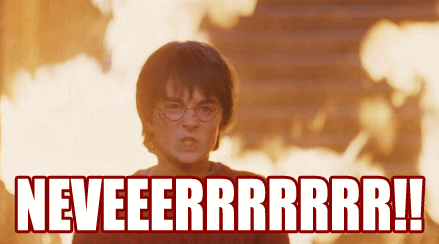 Well, a new book called The Taco Cleanse may make you reconsider. Created by four friends who live in Texas and call themselves "taco scientists," the program provides recipes and advice to help participants eat nothing but tacos for 30 days. Unlike most diet plans, The Taco Cleanse doesn't make any big promises when it comes to weight-loss, though it does guarantee to satiate hunger. Which is something food should always do, but hey – sounds more fun than drinking lemon water and cayenne.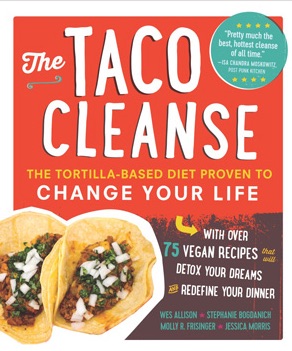 It's not too far-fetched to say that The Taco Cleanse could help you eat way healthier. All of the recipes are plant-based, so following the plan would mean becoming vegan for a month. Yes, the "v-word" can be intimidating, but the book provides instructions on how to make fish tacos, mac 'n' cheese, and carne guisada sans fish, cheese, or carne. It will for sure be better for you than the Taco Bell cleanse, which just involves eating one item at Taco Bell.
Here are the questions that the taco scientists provide so you can test whether The Taco Cleanse is right for you: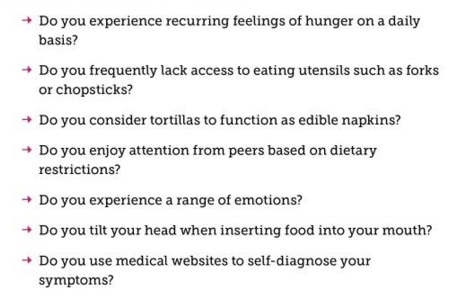 According to the book, if you answer yes to any of these questions and are not a robot who does not experience a range of emotions, this meal plan could work for you. The Taco Cleanse is currently sold out on Amazon, but can be purchased for the Kindle.
Fingers crossed tacos are the new kale.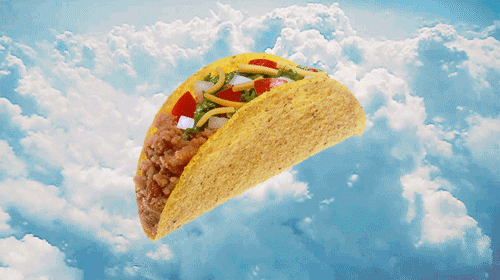 (Images via New Line Cinema/Giphy, Warner Bros/Giphy, The Experiment, Amazon, and Giphy.)