We finally know whether Ben Affleck's back tattoo is real or not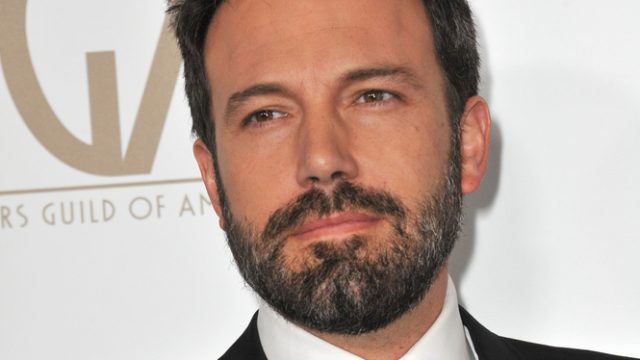 Late last year, the world was unexpectedly mesmerized by what seemed like a very real, phoenix-rising-from-the-ashes tattoo on Ben Affleck's back. Heck, even the actor's ex-wife Jennifer Garner was under the tattoo's spell:
"You know what we would say in my hometown about that?" Jennifer asked. "'Bless his heart.' A phoenix rising from the ashes. Am I the ashes in this scenario? I take umbrage. I refuse to be the ashes."
Yet, despite the fact that we've already begun to accept the tattoo as part of Ben Affleck, the actor has confirmed that the ink is, in fact, not real. He told Mario Lopez, on Extra, that the tattoo was "fake for a movie" and added, "I actually do have a number of tattoos… but I try to have them in places where you don't have to do a lot of cover up… they get sort of addictive, tattoos, after awhile."
Now, many can breathe a sigh of relief. Jennifer Garner doesn't have to worry about whether or not she's the ashes beneath Ben's phoenix wings. Batman fans can also rest assured that their hero will not be sporting a giant back tattoo beneath his Batsuit – especially since, ya know, it's a tattoo phoenix and not a bat.
As for the movie Ben's tattoo was for, here's what we know. Affleck was spotted wearing the design on the set of Live By Night (which is set to be released in 2017): a movie about the world of organized crime during the Prohibition Era. In addition to starring in this film, Ben also wrote the screenplay and directed it. So, for those who were hoping the tattoo was real, at least you can be comforted by the fact that the phoenix may have been a directorial decision on Affleck's part.