We finally know what's happening with Dylan O'Brien and "The Maze Runner"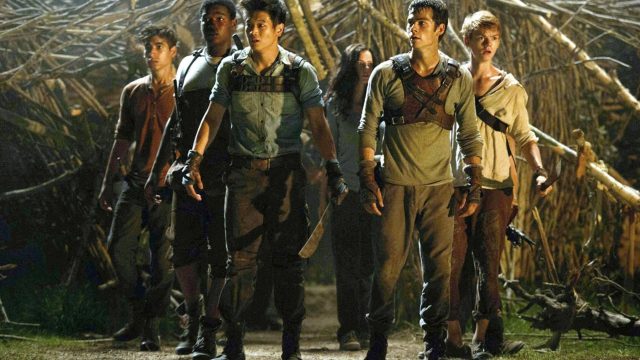 After being delayed for nearly a year, the final installment of The Maze Runner has finally begun filming. Dexter Darden, who plays Frypan in the series, Instagrammed a photo of the cast to mark the first day of filming Maze Runner: The Death Cure in Cape Town, South Africa.
"Today marks Day 1, of the Final Chapter, of one of the biggest blessings of my life. I'm honored to do it with these guys one last time! Let's go!!!!," Darden captioned his Instagram photo of the cast, which included Kaya Scodelario, Thomas Brodie-Sangster, Darden, Ki Hong Lee, Will Poulter, and Dylan O'Brien.
Check out the photo below:
Not only does this pic have us excited to see production back up and running, it's also a relief to see star Dylan O'Brien looking happy and healed after the difficult year he's had. Last year, production of The Death Cure halted suddenly after O'Brien was injured in a serious on-set stunt gone wrong, which resulted in O'Brien being run over by a car. After being postponed for a few weeks, the extend of O'Brien's injuries caused production to shut down completely while he healed from his injuries and completed other film and TV commitments.
Since the accident, the Teen Wolf actor has kept an incredibly low profile, staying off Twitter and away from the red carpet, relying on friends such as Tyler Posey and girlfriend Britt Robertson to reassure us that he's okay.
Needless to say, we're so happy to see O'Brien back in action and we cannot wait until The Death Cure hits theaters next January. It's good to have you back, Dylan!