One of the Fyre Festival organizers explained why the event turned into such a disaster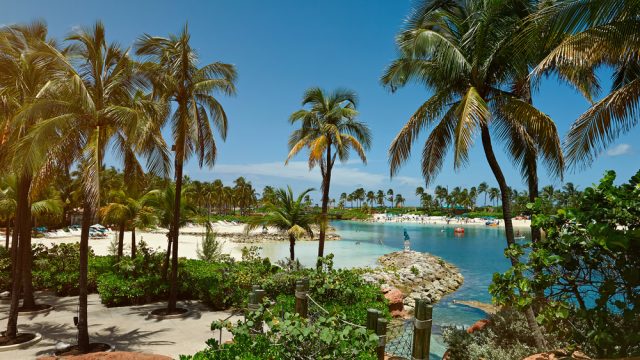 Unless you've been avoiding all social media recently, you've heard about the disastrous Fyre Festival. Now Fyre Festival officials have issued a statement explaining how things managed to go so badly so very quickly.
To be fair, it seemed like a good idea at the time: a festival co-owned by Ja Rule and set against the idyllic backdrop of a beach in the Bahamas. The festival promised great music, gorgeous surroundings, and good times for all. What could possibly go wrong?
Quite a lot, as it turns out. From the start, the staff expressed concerns regarding how Fyre Festival was being handled. Nobody seemed to be in charge, leaving festival-goers mired in chaos. The promised beachside villas turned out to be nothing more than tents; in fact, the event (and lodging) wasn't even set up when guests started arriving. The event was understaffed, with workers quickly becoming overwhelmed. Throw in a major storm, and you end up with a total disaster.
Guests quickly realized the situation was out of control and bailed — after having dropped anywhere from hundreds to thousands of dollars on tickets, not to mention the private jets that shuttled them to the island. Now in the wake of the fallout, Fyre Festival is offering up apologies via Rolling Stone — and a whole lot more to their guests. They're issuing full refunds to every single guest who attended the ill-planned event.
"Our festival became a real thing and took [on] a life of its own. Our next step was to book the talent and actually make the music festival. We went out excited, and that's when a lot of reality and roadblocks hit," Billy McFarland, the Fyre Fest organizer, explained.
He continued, "The Exumas didn't have a really great infrastructure – there wasn't a great way to get guests in here – we were a little bit ambitious. There wasn't water or sewage. It was almost like we tried building a city out of nothing and it took almost all of our personal resources to make this happen, and everything we had, to make this festival go on. We thought we were ready and built two different festival sites.
The morning of the festival, a bad storm came in and took down half of our tents and busted water pipes. Guests started to arrive and the most basic function we take for granted in the U.S., we realized, 'Wow, we can't do this.' We were on a rush job to fix everything and guests were arriving and that caused check-in to be delayed. We were overwhelmed and just didn't have the foresight to solve all these problems."
But if you think this is the end to the Fyre Festival saga, think again. The festival will return in 2018 with a few dramatic changes — most significantly, it will take place on an American beach this time around. And for those who endured this year's experience, the festival will be providing free VIP passes for 2018. McFarland also added, "We will donate $1.50 [per ticket] to the Bahamian Red Cross."
The question is, will anyone want to attend next year, after seeing what happened in 2017?