The final episodes of "Pretty Little Liars" have an official air date and we can't believe it's really going to be over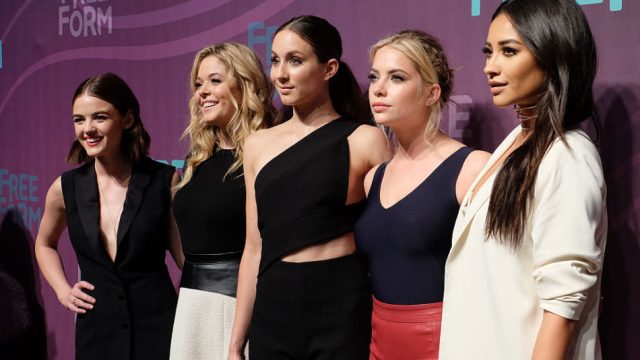 If you've been following the twists and turns of Pretty Little Liars, you already know the end is near. The final episodes of PPL have an official air date! We will finally get the answers we've been craving. As much as we would have wanted the show to go on forever, it's time to let all the lies see the light.
The final ten episodes of Pretty Little Liars will start airing Tuesday, April 18 at 8/7c. That means all of those burning questions you've had for months need to be answered by episode ten. Maybe we'll finally understand how CeCe Drake and Jason could have dated, even though they were brother and sister. Hopefully the answers are coming.
 Last season left off on a cliffhanger. Spencer fights for her life in the hospital after learning who her real mother was. Someone got decapitated. Everyone remains pretty and a liar. Basically, another epic finale for a show that keeps surprising it's viewers.
https://www.youtube.com/watch?v=ZmxpPsNqQIc?feature=oembed
You are probably still reeling over the Caleb and Hanna breakup. Or you could be angry over the Caleb and Spencer storyline. Maybe this season gives us the resolution we want for that love triangle. Who is better for Caleb than his first love? Hard to imagine him being with anyone other than Hanna.
Is it possible that the whole show is one giant lie? The writers could be playing a giant prank on all of us. It is not out of the question. We will have to just wait and find out in April.