How a popular Filipino dessert reflects the country's — and this writer's — history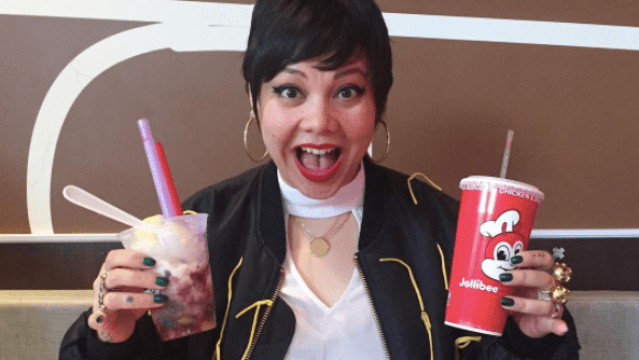 October is Filipino American History Month.
There's a popular Filipino dessert called halo-halo. The name approximately translates to "mix-mix," and it's appropriate; the drink-sundae hybrid contains multitudes.
A base of shaved ice and sweet evaporated milk is topped with a variety of ingredients, all mixed together for a delightful experience. Traditional toppings include leche flan, an egg custard that's a bit more firm than Mexican flan (but also derived from the recipes of our colonizers, the Spanish). Sweet red beans are a nod to the cuisine's Chinese influence, also present in noodle dishes like pancit, or the egg roll-like lumpia. Ice cream was introduced during the post-war American Occupation, and Pinoys have put their spin on it with flavors like ube (a purple yam similar to taro) and quezo real (cheese — yes, cheese ice cream. Trust me, it's good.) Different forms of local ingredients like coconut, sago, plantains, and jackfruit are a few more options. Fusion restaurants and foodies have remixed the recipe in countless ways, and anything goes.
Filipino fast food joint Jollibee has an excellent halo-halo.
Halo-halo is the history of the country in one delicious dish, speaking to the story of a land occupied by Spain for 300 years and by the United States for 50.
If I were a dessert, I'd be halo-halo.
Like gumbo, a food analogy often used to describe my birthplace of New Orleans, I'm a mix of a lot of things. I'm Filipino and American, European and Asian, Californian and Southern, and Appalachian and a New Yorker. I've lived all over the place, including months at a time in the Philippines, where I took my first steps as a baby. It's where I spent sweaty summers swimming in various relatives' pools, sightseeing, shopping at Manila's mega malls, watching MTV Asia, attending LOTS of church, and of course, eating. I remember my grandmother's house. I remember wooden churches with bloody Christ statues and saints galore, permeated by the smell of incense and tiny fragrant sampaguita blossoms. I still see the power outages every afternoon to conserve electricity, a people's revolution on the television, a volcano raining ash over swaths of the country.
***
That's me, in the middle. The pale tiny one.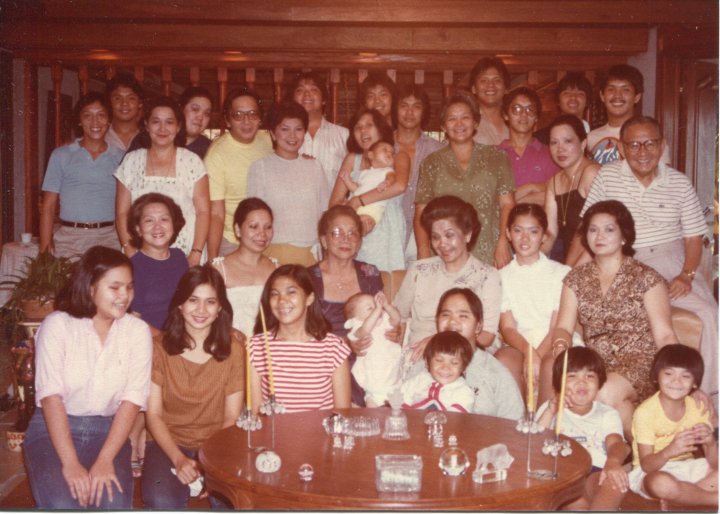 My mother's family, despite being massive and spread all over the world, is extremely close-knit. My mom is the seventh of eight children. Her father, my Lolo, was an instructor at the college of forestry at the University of the Philippines. He was also a colonel in the Philippine army, later taken as a prisoner of war by the Japanese. My Lola raised the children, including her only son born after his father's death, by working as a seamstress and sending all of them to good schools. I have literally hundreds of cousins. It's likely that, if one of my older relatives meets someone from Manila, they know their relatives by surname and neighborhood alone.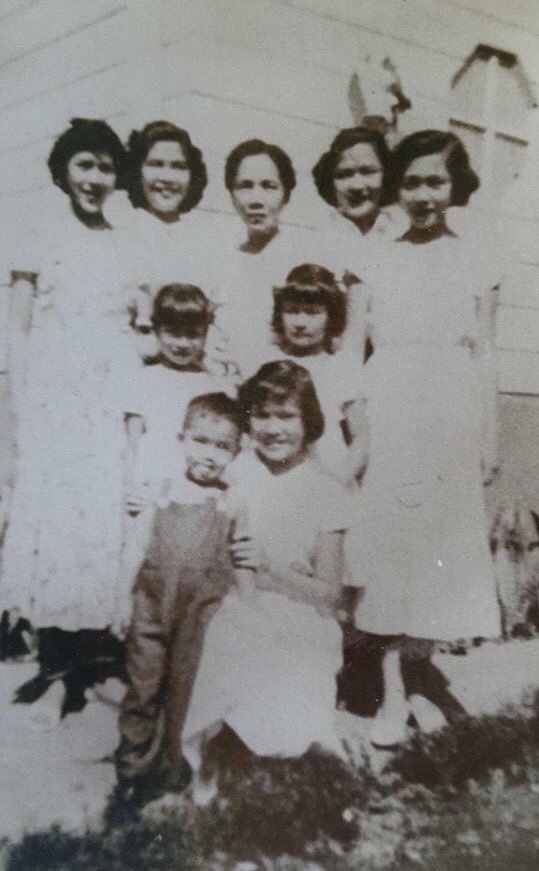 Being tall and having a lighter complexion, I stood out in the Philippines.
I distinctly remember seeing some people practically fall out of a Jeepney window to stare at my sister and me. "Fair" skin, as is the case in many cultures, is a symbol of status and beauty.  I'm considered "mestiza," meaning mixed with European blood. In the Philippines and other non-Western countries, skin whitening products are sold widely by companies that show ads promoting "real beauty" here in the States. Makes you think.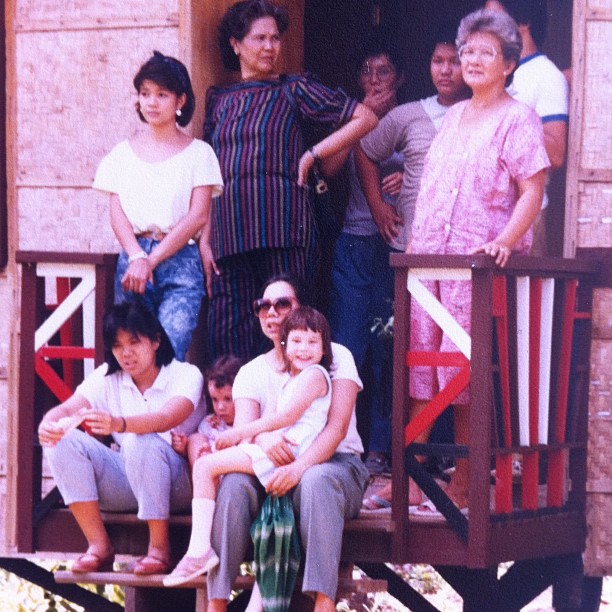 I spent most of my childhood in Los Angeles, around a lot of Filipinos. We moved to West Virginia when I was a teenager, where — for reasons not limited to my ethnicity — I felt a sense of otherness. Today I live in Queens, New York, the most diverse place in the world. I'm not far from excellent Filipino food. I want to connect to the culture, but I still feel that sense of otherness. I can understand Tagalog when I hear it, but I'm very shy about deploying the few phrases I know (my Yankee accent gets in the way). I want to be seen and recognized by my people, so I'm always letting people know it. Most of the time other Filipinos don't recognize that I'm one of them until I say so.
As a kid, I largely rejected my mother's culture in an attempt to be more American. Now, I'm trying embrace it.
I'm connecting with groups of Filipino-Americans involved in women's and LGBTQ activism and the arts, both here and in the Philippines. It's a process, and like a glass of halo-halo, I'm always adding new elements, textures, and flavors.